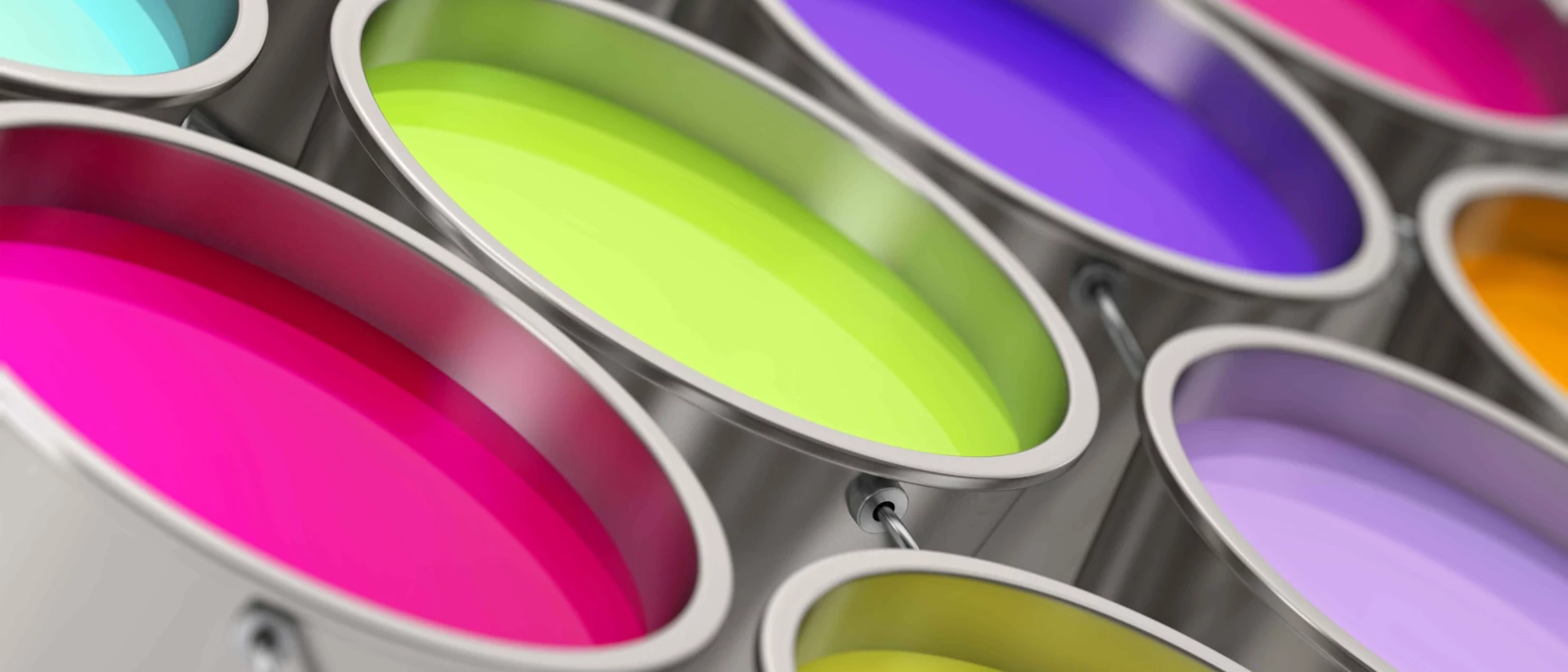 chemical industry
Paints & Coatings
Paint is a coating material based on organic binders and, depending on the composition of the binding agent, can contain organic solvents and/or water.
The organic or inorganic pigments that are finely dispersed in the binder give the paint its color. In general, paint is composed of binders, solvents, fillers, pigments and additives. For the most part, the binder is colorless and cross-links the respective substrate with the pigment, which gives the painted surface the desired color quality. After the paint has been applied, the solvent evaporates and the color solidifies and dries.
The additives serve, for example, as preservatives, in film formation, in reaching a certain elasticity or suppleness or even in setting a particular viscosity.
Surfaces of metal, wood, minerals or synthetic material can serve as coating substrates. Paint is not just for decorative purposes. It is used as a protective coating against the effects of weather, chemical and mechanical loads, for example in the automotive, construction, mechanical engineering and shipbuilding industries.