The PMD-VC intensive mixers are large-volume stationary mixing and dispersing units for processing medium- to high-viscosity product batches. They are successfully employed primarily in the coatings, printing inks, wall paints, pigments and construction industries.
Bulk and large batch processing call for automated fast powder feeding the mixer. The PMD-VC with its ADS system enable a fast and controlled solid feeding, up to 70MT/hr whilst automatically adjusting the position of the dispersion blade to the right height to maintain the vortex. This is crucial for fast and efficient wetting of incoming powders.
After the powder additions, the automatic Dispersion mode cycle the mixing blade from the bottom to the top of the batch. This ensure repeatable high quality premix batches after batches.
The PMD VC intelligent mixer can be easily integrated into automatic production process.
Minimal increase in the product temperature
Reduced power requirement due to the functional separation of mixing, with the multi-arm anchor agitator, and dispersing, with the toothed disk
Variable height adjustment of the toothed disk by means of the hydraulic lifting column
Technique
Standard Design
Product-wetted parts in 1.4301 stainless steel
Conical tank design
Dissolver drive from above
Hydraulic lifting and lowering device for the dissolver drive
Anchor drive from below
Dissolver shaft made of high-strength stainless steel
Bellows at the shaft and lifting column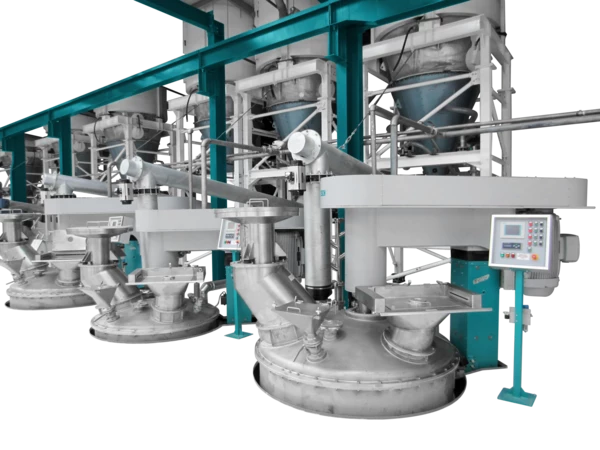 Videos
NETZSCH Intensive Mixer PMD Functional Principle
NETZSCH Intensive Mixer PMD bigbag fed
Your Contact at NETZSCH
Any specific questions? Contact us for help.
you may also be interested in: