Compact enough to be included at virtually any point in your process. The self-pumping portable unit features rotor/stator based technology with multiple stator configurations available.
Manufactured to extremely precise tolerances to eliminate product bypassing typical of other single stage dispersers. Exceptional high shear performance and powerful pumping action makes the MaxShear ideal for emulsifying and processing hard-to-wet materials.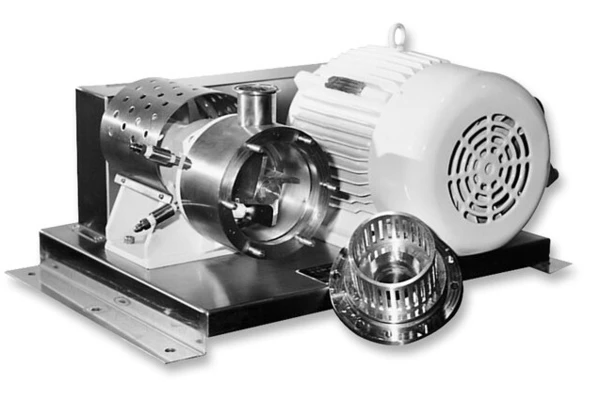 Focus on Your Advantages
Efficient and reliable
Compact enough to use at any point in your process
Self pumping action allows for use as a low pressure transfer pump, making additional process equipment redundant
Extreme high shear performance and powerful dispersing action generates better premixes, reducing work needed downstream
Changeable stator, adaptable for different requirements, e. g. mixing, homogenizing, breaking granulates or beaded powders, emulsifying
Low and simple maintenance
Your Contact at NETZSCH
Any specific questions? Contact us for help.
you may also be interested in: