aftersales support
Field Service & Support
If you need to ensure that your equipment is always in perfect condition, trust in NETZSCH support for all field services.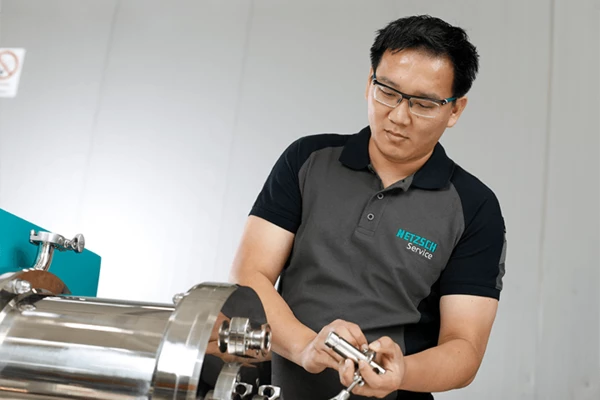 Inspection
From evaluation of damage suffered by the machine, or advice on the condition of any of your NETZSCH equipment, or supporting you during reallocation within your own company facilities worldwide, preparing evaluating reports… trust in NETZSCH experience!
Repairs at your site
In case you need support at your facilities, we are ready to send our field service technicians from any NETZSCH service locations worldwide.
The service will include exchange or original spare parts, technical adjustments, re-assembly of machines and on request re-commissioning, plus of course, explanations, clarifications and advise to your staff to make sure we all learn from each service issue.
Repairs at NETZSCH
Maybe you prefer to repair your machine outside of your own plant.
If this is the case, we offer NETZSCH worldwide network of workshops to take care of and repair your equipment. After we return to your facilities, where we can, on request, reinstall and/or recommission.
Your Service Contact at NETZSCH
Any specific questions? Contact us for help.
you may also be interested in: