Compared to other systems for the production of chocolate- and confectionery masses, the system Rumba® is characterized by reduced requirements for energy, cooling water and space as well as considerably shortened processing times, since the grinding and liquid-conching processes run simultaneously. The system Rumba® also allows you to save on cocoa butter/fats and/or lecithin.
Thanks to the modular design, the plant is laid out in exact accordance with your current needs. Future expansion of the plants is simple.
In addition to standard chocolates and current confectionery masses, you can also produce specialties such as diet chocolate or chocolate with different types of sugar and nutritive sweetener.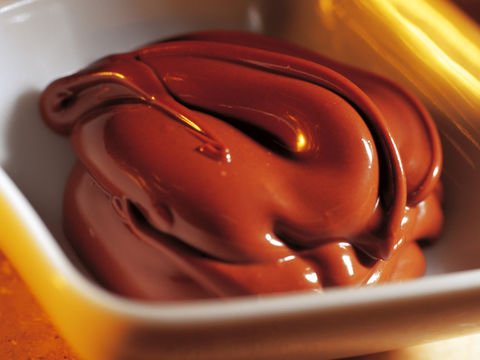 Process
Rumba® stands for an innovative, unique way to make chocolate and confectionery masses. Now you're just three steps away from your own chocolate.
Preparation of sugar and other dry substances, such as milk and cocoa powder.
Melting the cocoa butter and cocoa mass, mixing and dry conching of the masses.
Wet conching and grinding of the chocolate mass for continuous development of aroma and flavor.
The agitator bead mill MasterRefiner with integrated Samba system allows the use of refined sugar up to a size of 1.5 mm.
Efficient process control guarantees the highest quality and unerring reproducibility.
Quality
Intensive dry conching with a low cocoa butter content reduces moisture content and removes undesirable odors and flavors for got-to-have-it taste and luscious aroma. Try it!
Concurrent wet conching and wet fine grinding result in homogeneous products with a very narrow particle size distribution. Let it melt in your mouth!
Final wet fine grinding in circulation or pass operation results in the desired quality with the greatest possible flexibility. Whether dark, white or brown, your chocolate will become a sought-after treat.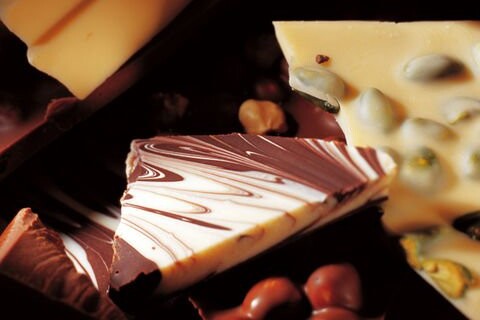 Technique
Sizes of Rumba® production plants
| Model | Max. Batch Size | Footprint |
| --- | --- | --- |
| Rumba® 750 | 750 kg / 1,653 lb | 40 m2 |
| Rumba® 1500 | 1,500 kg / 3,306 lb | 60 m2 |
| Rumba® 3000 | 3,000 kg / 6,613 lb | 100 m2 |
| Rumba® 6000 | 6,000 kg /13,227 lb | 120 m2 |
Our experts will be happy to help you with the planning and realization of your specific requirements. A production process perfectly tailored to your needs will ensure the quality and reproducibility of your product.
Videos
NETZSCH at ProSweets 2013
NETZSCH at Interpack 2014
Your Contact at NETZSCH
Any specific questions? Contact us for help.
you may also be interested in: