The compact Tango® process plant, designed as a skid, provides an optimum precutting of cocoa nibs to cocoa liquor. Thanks to the efficient precutting process finest cocoa mass will be achieved after one passage on an agitator bead mill type MasterRefiner.
Both mills, supply pump and control unit are mounted on a skid forming a space-saving compact unit easy to handle and easy to assemble.
An intermediate tank is not necessary for this process. The cocoa mass pre-cut on the beater blade mill type MasterNibs is supplied by a pump to the agitator bead mill type MasterRefiner for fine grinding in one passage.
The on-top-drive oft the MasterNibs allows additional cooling in the lower part of the beater blade mill tank. This does not only bring about flavor-preserving temperatures during the pre-crushing of cocoa nibs but also simplifies and essentially shortens the time required for maintenance and cleaning of the MasterNibs.
Focus on Your Advantages
The drive from upper part allows better access to tools and chamber
Bearing in the upper part, bottom can be used for cooling, lower temperatures
Exchange of beaters done outside the chamber in very short time
Easy and fast cleaning of chamber, tools and screen
Efficient single pass operation
Allows smaller beads and finer product
Reducing of lifecycle costs (TCO)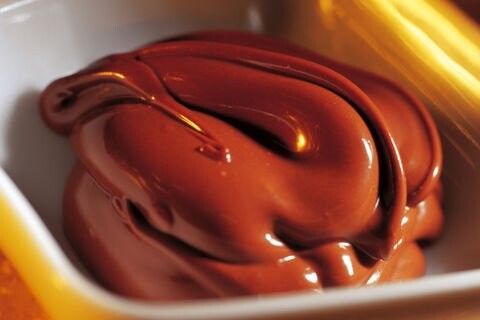 Technique
Capacity and plant type is influenced by bean type, shell content and desired fineness.
| | Comprising of | Capacity in kg/h |
| --- | --- | --- |
| Tango® 1000 | MasterNibs 1000 + MasterRefiner 200 | 750 - 1000 |
| Tango® 2000 | MasterNibs 2000 + MasterRefiner 500 | 1500 - 2000 |
| Tango® 4000 | MasterNibs 4000 + MasterRefiner 1000 | 3000 - 4000 |
Your Contact at NETZSCH
Any specific questions? Contact us for help.
you may also be interested in: