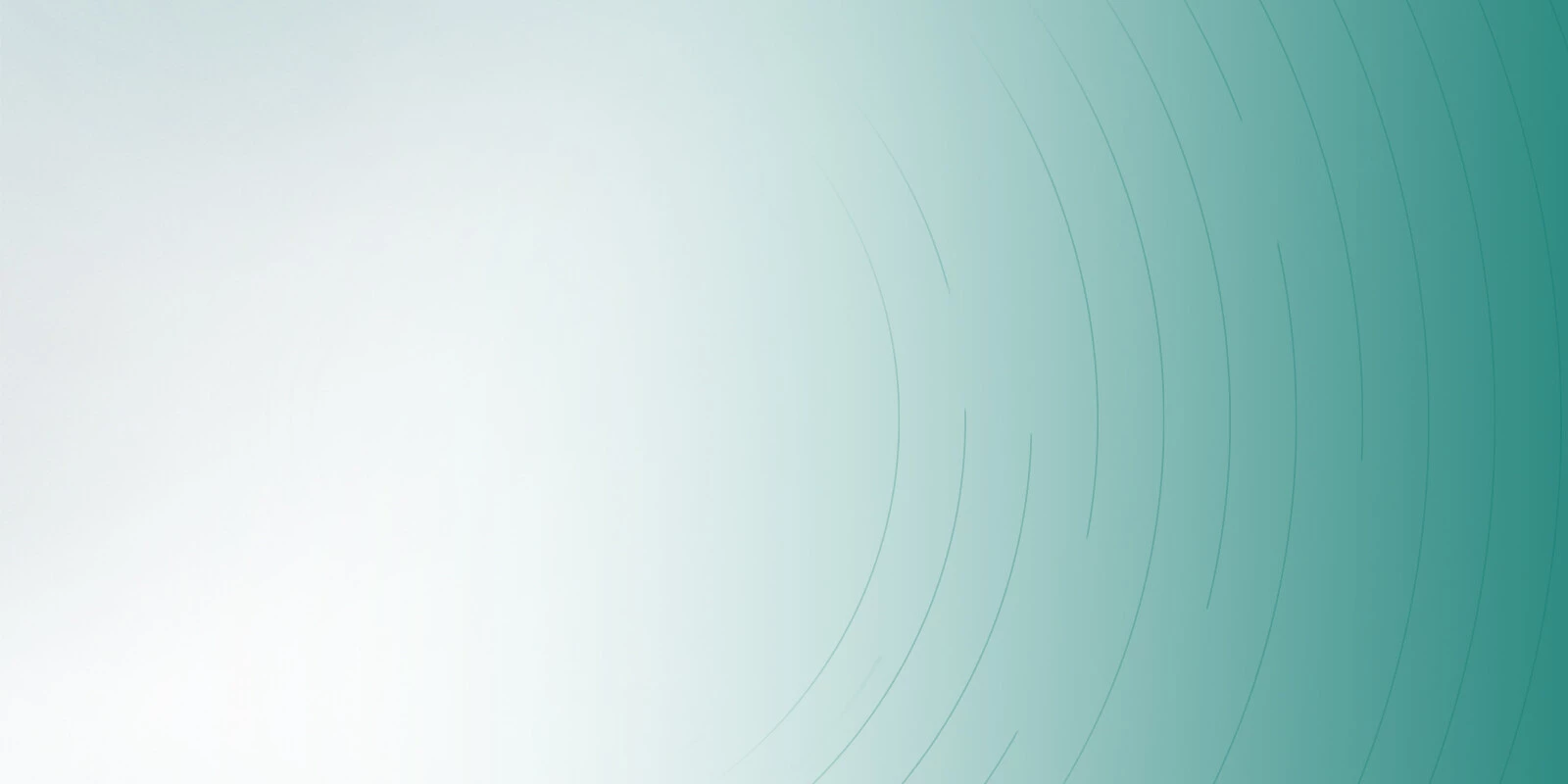 About us
NETZSCH Grinding & Dispersing
An Introduction to the Business Unit
About us
NETZSCH Grinding & Dispersing is part of a strong, family-owned enterprise established in 1873, whose philosophy calls for quality leadership in every regard. All three business units of the NETZSCH Group – "Analyzing & Testing," "Grinding & Dispersing," "Pumps & Systems" – meet these requirements. Well-established structures give us the support to act quickly and without unnecessary bureaucracy. They pave the way for particularly close proximity to customers worldwide, facilitate investments and innovation, and repeatedly create synergy effects which we pass on to our customers.
Our customers have made us what we are today: internationally soughtafter specialists for everything related to the areas "wet and dry grinding," "mixing and dispersing," and "de-aeration and classifying." Constantly changing demands have led not only to a comprehensive range of machines, but primarily to a unique pool of applications and processing knowledge. This puts us in the position to make the visions of our customers a reality – unbureaucratically, innovatively and economically on into the future. You set the specifications, we make the machines. We are represented in all major industrial nations, not only with branch offices, but with production facilities as well. Across the globe, highly-specialized NETZSCH personnel stand ready for you to profit from their experience.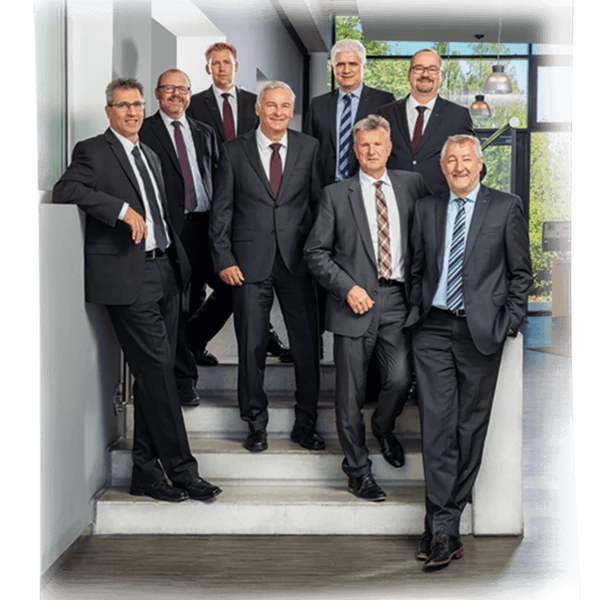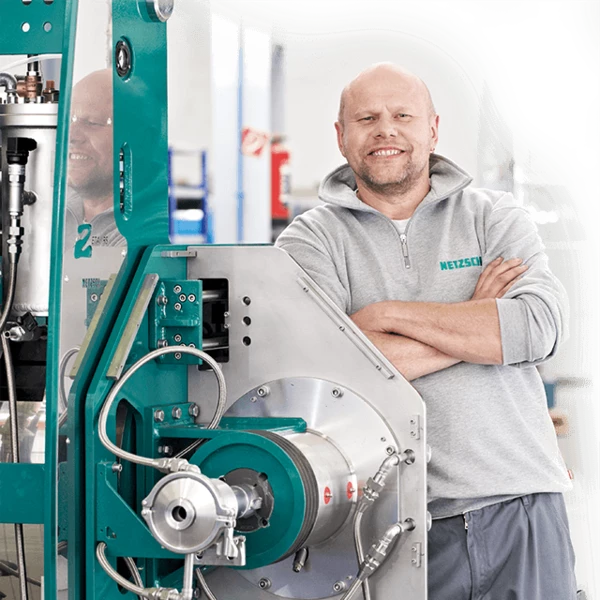 Wet Grinding
NETZSCH-Feinmahltechnik leads the world in wet grinding technology. Our strength lies in the bundling of process engineering know-how with our wide range of machines, from laboratory- to productionscale machines to complete production lines. Customized for each application, wet grinding units are available for ultra-fine dispersion and grinding down into the nanometer range.
You get innovative processing systems that make it possible to manufacture your product economically with the desired characteristics. Our line of machines meets many requirements, even unusual ones. Whatever result you may need, we'll find a way to achieve it.
Dry Grinding
When it comes to grinding dry products, you've come to the right place. From A as in activated charcoal to Z as in zirconium oxide: NETZSCH mills grind everything, with precise definition and efficiency.
With us you'll find a comprehensive line of mills for every fineness, all the way down into the submicron range. High-performance classifiers for the separation of ultra-fine products round out the program. We will find an economical solution for your requirements with our innovative dry grinding technology.
From the single mill to complete turnkey milling systems, we offer you non-PSR, dust explosion protected or inert gas plants, depending on your application. We match materials to the application, from stainless steel with polished surfaces to wear-protected finishes, we have the right solution for your product.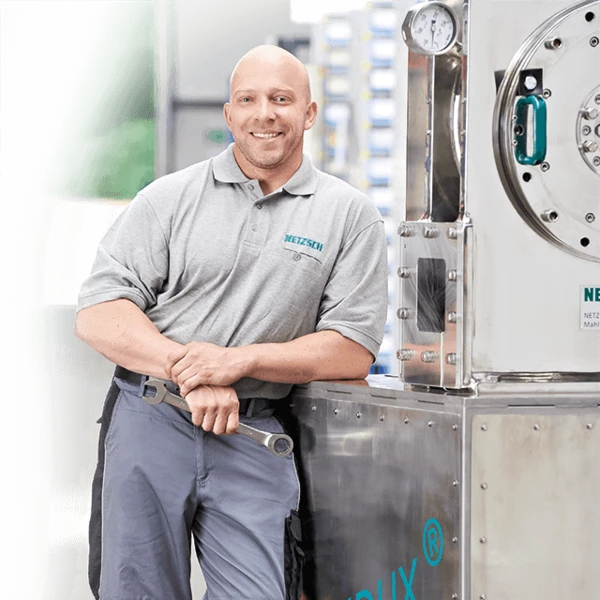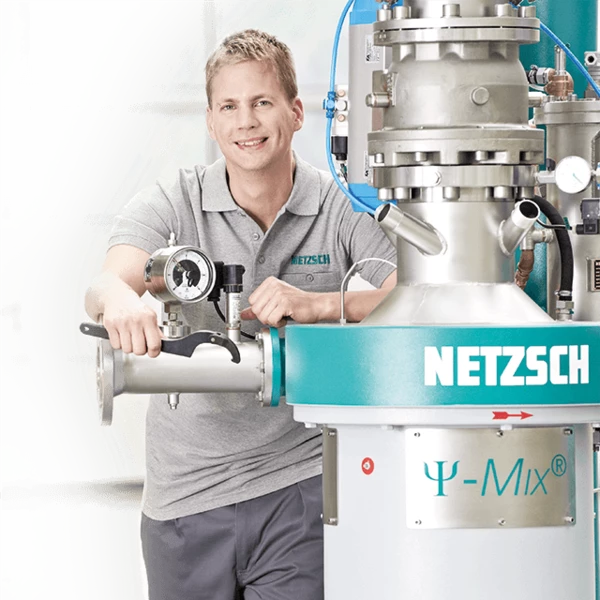 Mixing and Dispersing Technology
In mechanical process engineering, mixing and dispersing is an essential step in the process of attaining homogeneous and stable end products (suspensions and emulsions). Dispersing refers to the mixing of at least two substances that are not chemically combinable or hardly soluble. Our vast experience and competence lie primarily in dispersing solids in liquids.
For every step of the dispersing process, depending on the application, we have developed economical, eco-friendly solutions with which our customers can achieve the optimal product quality. This is particularly evident when solids are introduced into liquids. It is also true for wetting fine substances or those that are not readily wettable in water- or solvent-based systems. Our mixing, kneading and dispersing machines cover the entire spectrum of applications, from low- to high-viscosity products.
Laboratory Machines
In the area of wet and dry processing, laboratory machines for grinding, classifying, mixing, dispersing, kneading and de-aerating have become indispensable for the development of new products. This is equally true for process optimization and for processing very small quantities. Good reproducibility, high product yield and easy cleaning are the challenges to the technology. These requirements are fulfilled optimally with our flexible, easy-to-operate laboratory machines. Our laboratory program is available in all practical materials and enables a qualitative and quantitative scale-up to production machines.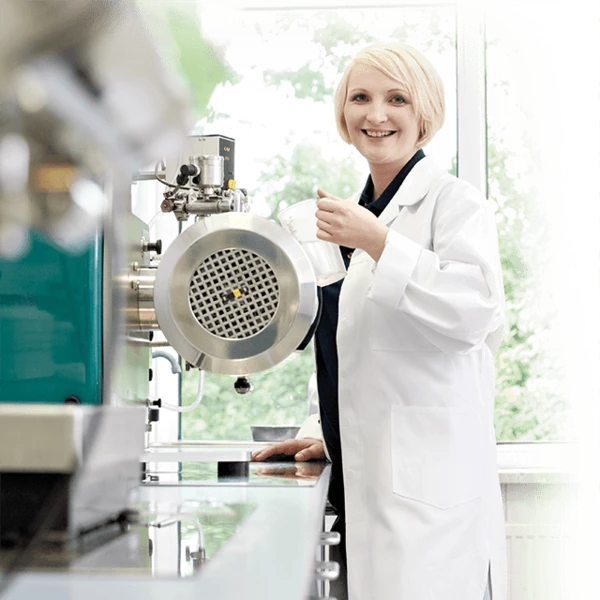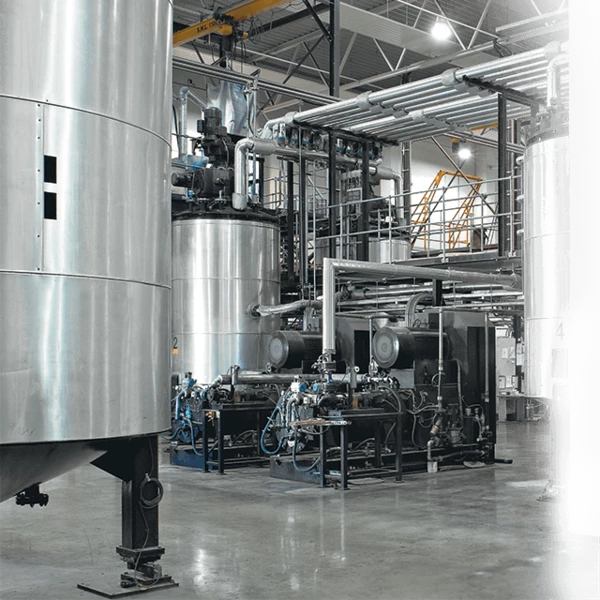 Systems & Plants
In wet and dry processing, we have developed far beyond exclusive machine construction over the past few decades. At NETZSCH, machine building, systems and product know-how, process engineering, information technology and outstanding service are combined to form a whole, the system NETZSCH, which we are constantly expanding and improving.
The advantage for our customers is plant design from a single source. Wherever you work with us, your contacts are highly-qualified NETZSCH specialists. You want to enter a new market, increase your production output, have a production plant built as a turn-key project?
For all that you need a counterpart who not only knows his market but yours as well, who possesses excellent machine technology, can refer to knowledge from decades of experience, whom you don't have to teach the ABCs of application technology and who can economically solve new issues that arise – NETZSCH.
You decide the degree of automation, from the manually-operated production line to the fully-automatic, monitored system, any configuration is possible, in both conventional and modular design. The modular design of our plants makes it easy to expand production with a minimal space requirement, thus eliminating costly on-site installations.
From planning to commissioning and beyond, we'll always be at your side.
AfterSales Service
Technical assistance must arrive quickly and work perfectly. That's why we offer an extraordinary range of services, with the assurance that highly-qualified NETZSCH personnel perform these services all over the world. Our specialists provide quick and reliable assistance. We advise you in your own language, wherever you are.
The NETZSCH service network extends to all corners of the globe. As a result, we strengthen the competitive capacity of our customers, facilitate trouble-free, efficient processes and ensure maximum machine availability.
Our range of services includes
Installation Support
Spare Parts
Field Service and Support
Optimization Services
NETZSCH-Beads®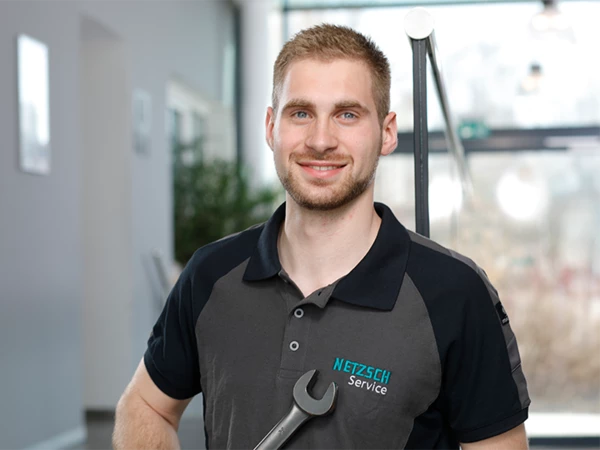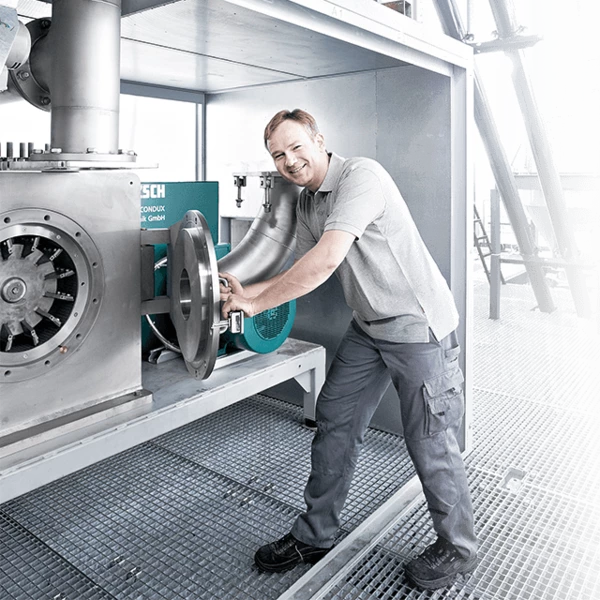 NETZSCH Application Laboratories
Throughout the world – in Germany, Russia, the USA, Brazil, China and India – you have the opportunity to work with our experts in dedicated process engineering labs.
In testing, we prepare your products so as to achieve the exact result you have specified. Together with you, we carry out tests on the layout of machines, on process optimization or on quality assurance and work out process solutions. Our comprehensive analyses such as particle size distribution and viscosity as well as imaging techniques enable us to evaluate the results to the greatest extent possible.
In order to support our customers when introducing new products to the market, we also offer contract grinding on existing machines and plants.
NETZSCH worldwide
NETZSCH operates, in the truest sense, in close proximity to our customers. We currently have production facilities in Germany, the USA, Brazil, Russia, India and China. There, where new markets are taking root, we ensure that you receive support and guidance on the spot.
In a globally-organized regional sales network, we guarantee that you will always be working with highly-qualified NETZSCH specialists. This means that you will receive guidance and support locally from NETZSCH specialists in the areas of sales, service, design and process engineering.
Our locations: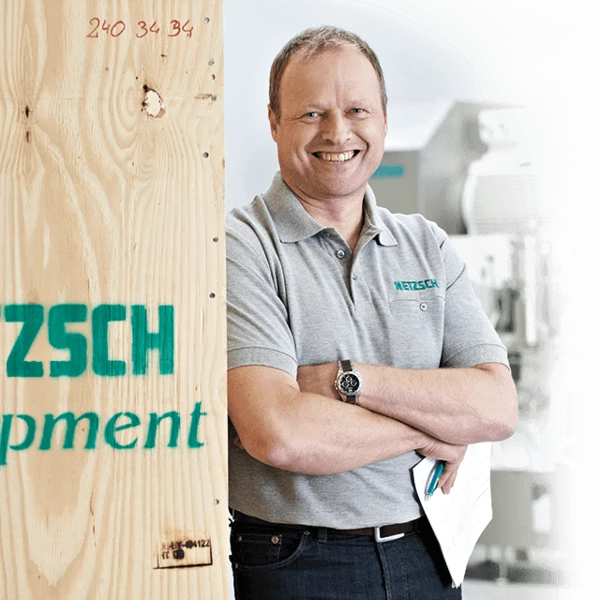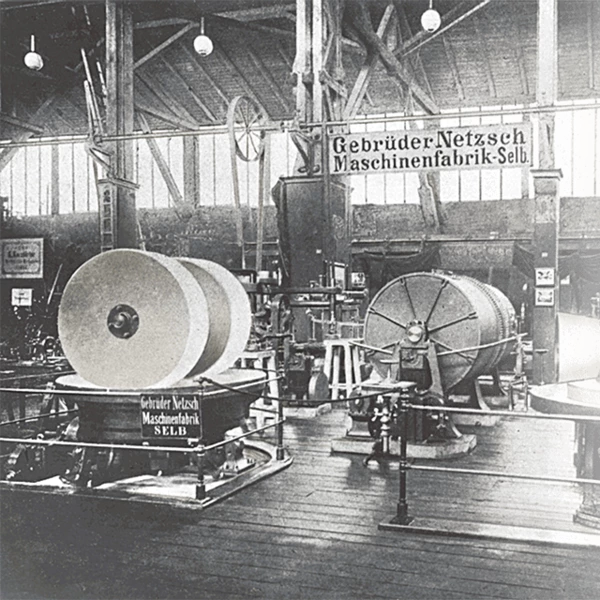 Innovation
Always a step ahead – for more than 100 years
We were already building ball mills for the ceramics industry in 1896. We steadily pushed forward with the development of our technologies. For example, in the 60s we developed the first annular chamber mill with a peg/counter-peg system, the so-called John Mill, for processing printing ink.
We made rapid strides in the decades that followed: new markets emerged, and with them new developments such as the MoliNex System horizontal agitator bead mill in 1974, which was later refined to become the TriNex® System. From the house of NETZSCH also came the circulation mill, which was introduced to the market as the Zeta® System, followed by the Zeta® RS nano mill first produced in 2006.
In recent years, after the Ψ-Mix® inline mixing system, we have introduced the innovative s-Jet® process for dry grinding and the revolutionary Omega economic dispersionizer.
The basis for our new developments is our experience from over a century of processing technology, our pool of knowledge about process and applications technology and the trusting cooperation with our customers from many sectors of industry. Our ambition to be able to offer our customers the optimal solution for their applications remains undiminished.
Applications
Your Application - Our Understanding
Our customers have new product ideas to implement, products to optimize or changing markets to serve. That means they need a partner to whom they don't have to first explain the basics. A partner who understands the applications and knows what is called for in a production area. A partner who is flexible enough to offer them an economical solution. Exactly that is our strength.
We are able to do this by virtue of our process engineering know-how in fine grinding and dispersing. Our experience with applications technology can be carried over to new areas. With the flexibility of a midsized company, we design machines and plants quickly and unbureaucratically according to your requirements. In this way, we contribute to the optimization of your product. Or we work with you to develop something completely new.
With NETZSCH there is always a solution.
Chocolate that makes our lives sweeter, cosmetics that instill self-confidence or colors that make us shine – NETZSCH helps you create your product just as you wish.
Examples of some of the application areas in which our machines and plants are employed: