NETZSCH CGS 10 and CGS 16 Fluidized Bed Jet Mills, for air jet milling of small batches on a laboratory scale.
The particular grinding principle of this jet mill guarantees a virtually contamination-free, ultra-fine grinding of dry products of all hardnesses. Grinding takes place completely autogenously in a fluidized bed so that no grinding tool wear occurs.
The installed, infinitely adjustable classifier wheel guarantees a defined upper particle size limitation of the ground powder. Grinding results can be reproduced by exactly adjustable machine parameters and can be transposed from the laboratory mill onto a larger, production scale machine.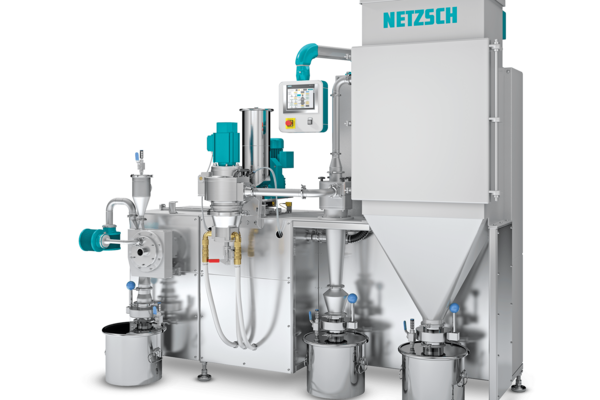 The complete plant is installed on a base frame and is delivered to the customer where it can be put into immediate operation.
The plant is designed to be modular, so that other modules can be added, such as our ConJet® High Density Bed Jet Mill and High-efficiency Classifier Model CFS/HD-S to make a completely versatile laboratory platform.
NETZSCH Laboratory Plants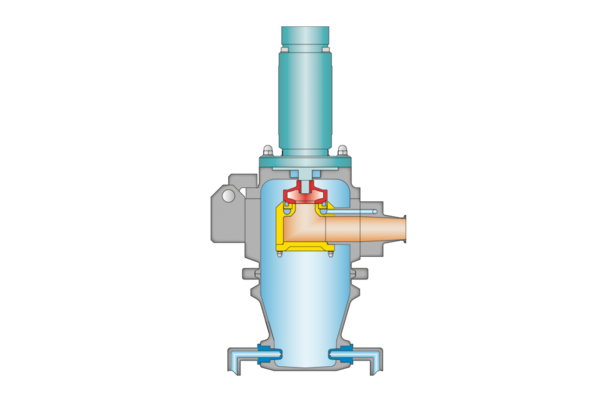 Technique
Finenesses from d97 2.5 µm to d97 70 µm (based on limestone)
Air jet mill for the ultra-fine grinding of soft to the hardest of materials, in a fluidized bed
Exactly defined maximum particle sizes through an integrated, dynamic air classifierVortex free fines outlet with expansion chamber to reduce circumferential speed and wear as well as to reduce the buildup of residue
Classifier wheel with simultaneously rotating immersion tube to achieve highest finenesses, limitlessly adjustable
Gap between classifier wheel and fines outlet rinsed by gas for highest possible prevention of oversize particles in the product
Classifier shaft seal rinsed by compressed gas to protect the bearings
Entirely autogenous grinding - no tool wear - no contamination
Warming of product prevented by grinding with cooled gas (20°C), therefore applicable for extremely temperature sensitive materials
Significantly lower compressor capacity as compared to other design jet mills
Classifier head can be opened 180° for excellent accessibility for fast, easy cleaning and maintenance
Reproducible results
Shipped ready for immediate operation
Can be combined with other machine modules
Optional designs available: pressure shock resistant, gas tight, wear protected
Your Contact at NETZSCH
Any specific questions? Contact us for help.
you may also be interested in: