Are you looking for a contamination-free jet mill for your laboratory that can also fine classify some products? Or do you also need an additional classifier mill for certain applications? Surely two or three plant installations are not an efficient solution – the space requirement alone...
For smaller batches and lower investment costs, NETZSCH LabPilot is the solution! These single installations can quickly be adapted to practically any machine module. Depending on the amount of gas needed for operation, this can include any of the following mills or classifiers:
Fluidized Bed Jet Mill CGS 10
High-Density Bed Jet Mill ConJet® 10
Classifier Mill CSM 50
Fine Impact Mill Condux® 60 with different grinding tools
Dry Agitator Bead Mill SpheRho® 1
Ultra-Fine Classifier CFS 5
High-Efficiency Classifier CFS 5 HD-S
Truly a flexible laboratory system – with reproducible results – variable for ultra-fine grinding and classifying – for laboratory operations or the continuous production of small batches!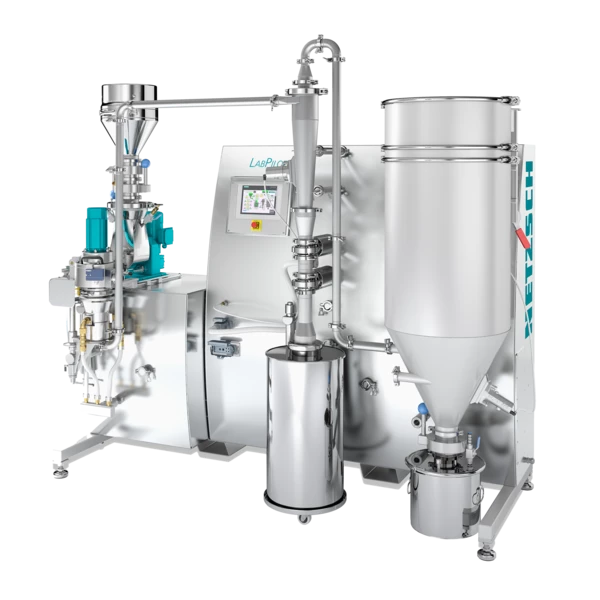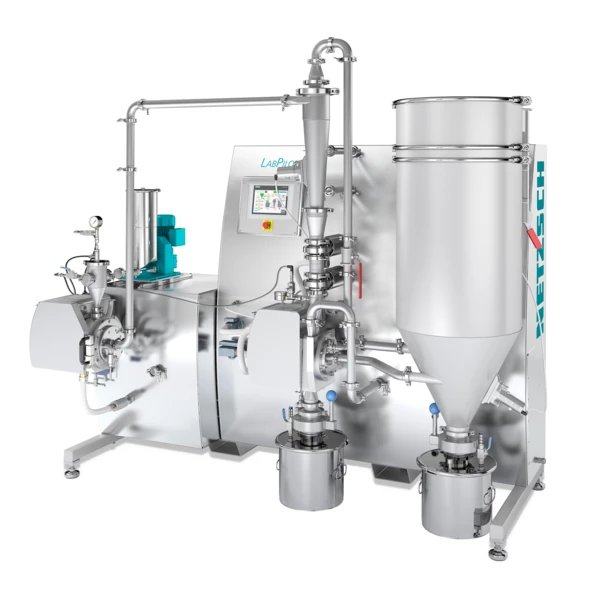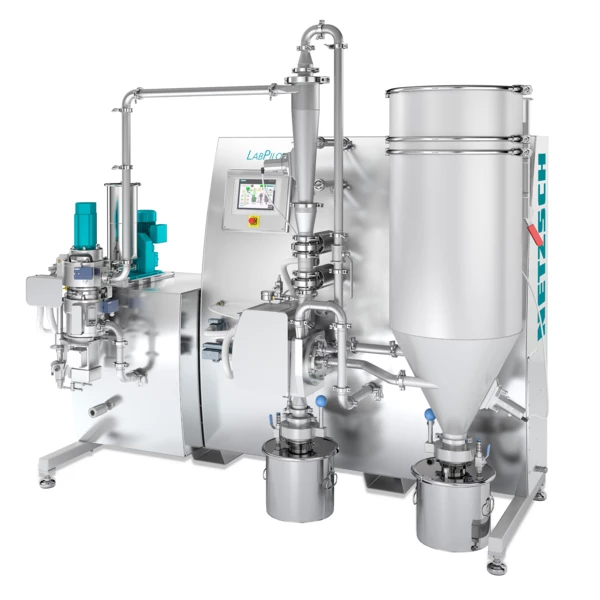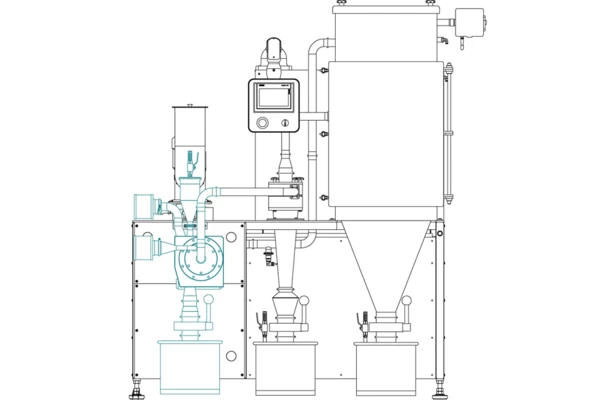 Technique
Finenesses up to d97 2.5 µm (based on limestone)
Selection of a diversity of machine modules (laboratory classifiers or laboratory mills)
All machine housings are hinged
All machines equipped with classifier wheel with simultaneously rotating immersion tube for highest finenesses
Gap between classifier wheel and fines outlet rinsed by gas for highest possible prevention of oversize particles
Classifier shaft seal rinsed by compressed gas to protect the bearings
Unlimited adjustment of the final fineness
Even load on the classifier wheel through rotationally symmetrical construction of the machines
Very easy access for fast, easy cleaning and maintenance
Reproducible results
Noiseless operation
Plants delivered ready for operation
Can be purchased with multiple modules – or they can be added at a later time
Optional designs available: pressure shock resistant, gas tight, wear protected
Your Contact at NETZSCH
Any specific questions? Contact us for help.
you may also be interested in: