For economic production in a highly competitive environment, you need the highest level of quality and reliability, as provided by the NETZSCH Vakumix Omega®Vita series high-pressure homogenizers.
The design of these machines guarantees repeatable production results with maximum efficiency. A typical application is the production of nanoemulsions.
Focus on Your Advantages
Effective dispersing with a unique nozzle design
Less pressure necessary to reach similar results in comparison to competitors
Less pressure leads to lower heat development and lower maintenance costs
Technical Features
High-pressure homogenizer up to 700 bar
Efficient dispersion with the NETZSCH Dispersion-Device (NDD) – a combination of nozzle and valve technology
Batch sizes from 15 milliliters to 10,000 liters
Scalable
SPS control
Operator management with password protection in different levels
Optional formulation management and data logging in accordance with CFR part 11/21
GMP-compliant machine design
CIP- and, optionally, SIP-capable machine design
All product-wetted parts are manufactured and certified according to FDA standards
Material and calibration certificates are delivered with the machine
Comprehensive documentation in the national language, FAT, IQ and OQ documents
Can be combined with the model series KappaVita® and GammaVita® as SystemVita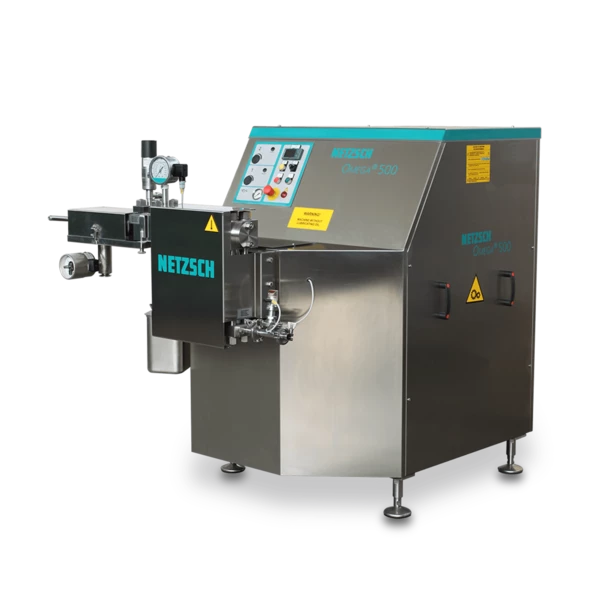 Videos
NETZSCH
Omega
Economic Dispersionizer ... Taking Dispersion One Step Further
Your Contact at NETZSCH
Any specific questions? Contact us for help.
you may also be interested in: