12.06.2013
The NETZSCH Omega® is currently available for product trials at the laboratory in Exton, PA
NETZSCH Grinding and Dispersing business unit, recently unveiled its newest machine.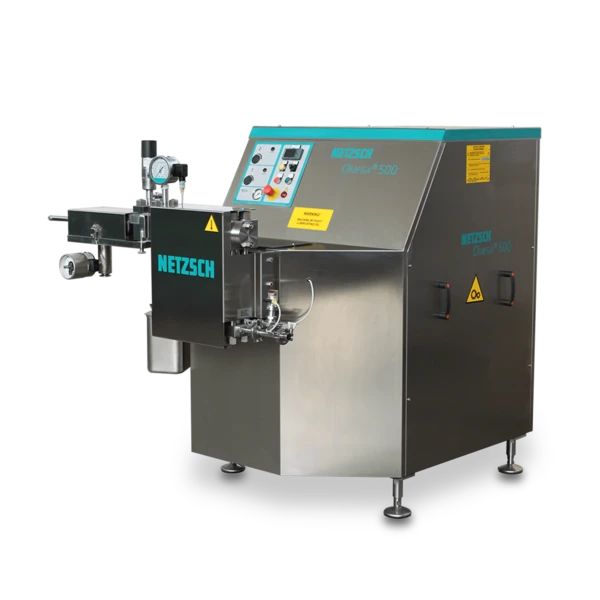 At the 2012 Achema Exhibition in Frankfurt, the Omega® Economic Dispersionizer was first presented to the public. The sophisticated design and the convincing performance parameters drew considerable interest.
In several sectors of the industry, successful dispersing, which is the targeted separation of agglomerated particles, is still presenting a challenge. NETZSCH is meeting this challenge with the new Omega® Economic Dispersionizer. The Omega® achieves extraordinary energy efficiency through utilization of turbulence, cavitation and shear forces, thus providing real energy and time saving potential. In comparison to technologies currently in operation, the Omega® dispersing unit is one of the most cost effective on the market.
The Omega® brings many technical benefits including efficient dispersion, small particle sizes, significantly reduced heat, reproducibility and easy cleaning/product changing.
Applications for Omega® include printing inks, paints, pigment dispersions; cosmetic and skin care products, ointments, creams; cell disruption; food and beverages, peanut butter, baby food, juices and egg products; milk products, sour cream, yogurt, condensed milk; carbon nano tubes; and pharmaceutical products.