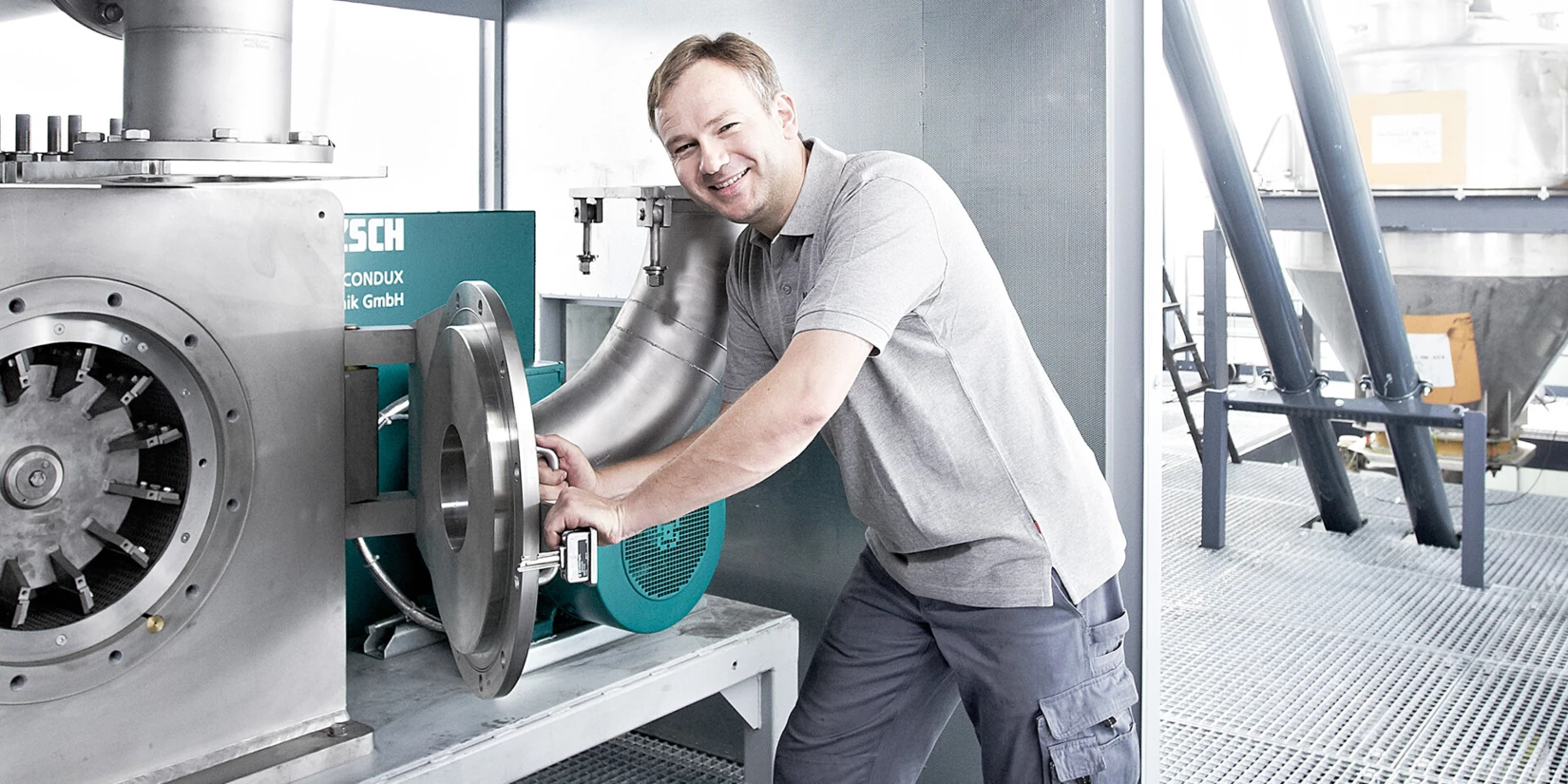 Seminar
Fine Powder Processing – Energy Efficiency and Process Optimization
Contents
The aim of this seminar is to provide participants with information concerning the theoretical background of classifying and jet-milling as well as the measuring, presentation and interpretation of results.
At the same time, the influence of material properties and operating parameters will be discussed. After this, there will be a presentation of the various processes with a particular focus on energy efficiency and optimization.
During this, we will also touch on the subject of scaling up from laboratory- to production scale. The influencing factors mentioned will be demonstrated using practical tests.

Target Group
Engineers and employees with a scientific background from the following areas:
Production
Process technology
Laboratory
Research & Development
Fee
EUR 1 000,- + VAT.
Register now!
Fine Powder Processing

English

NETZSCH Trockenmahltechnik GmbH / Hanau, Germany