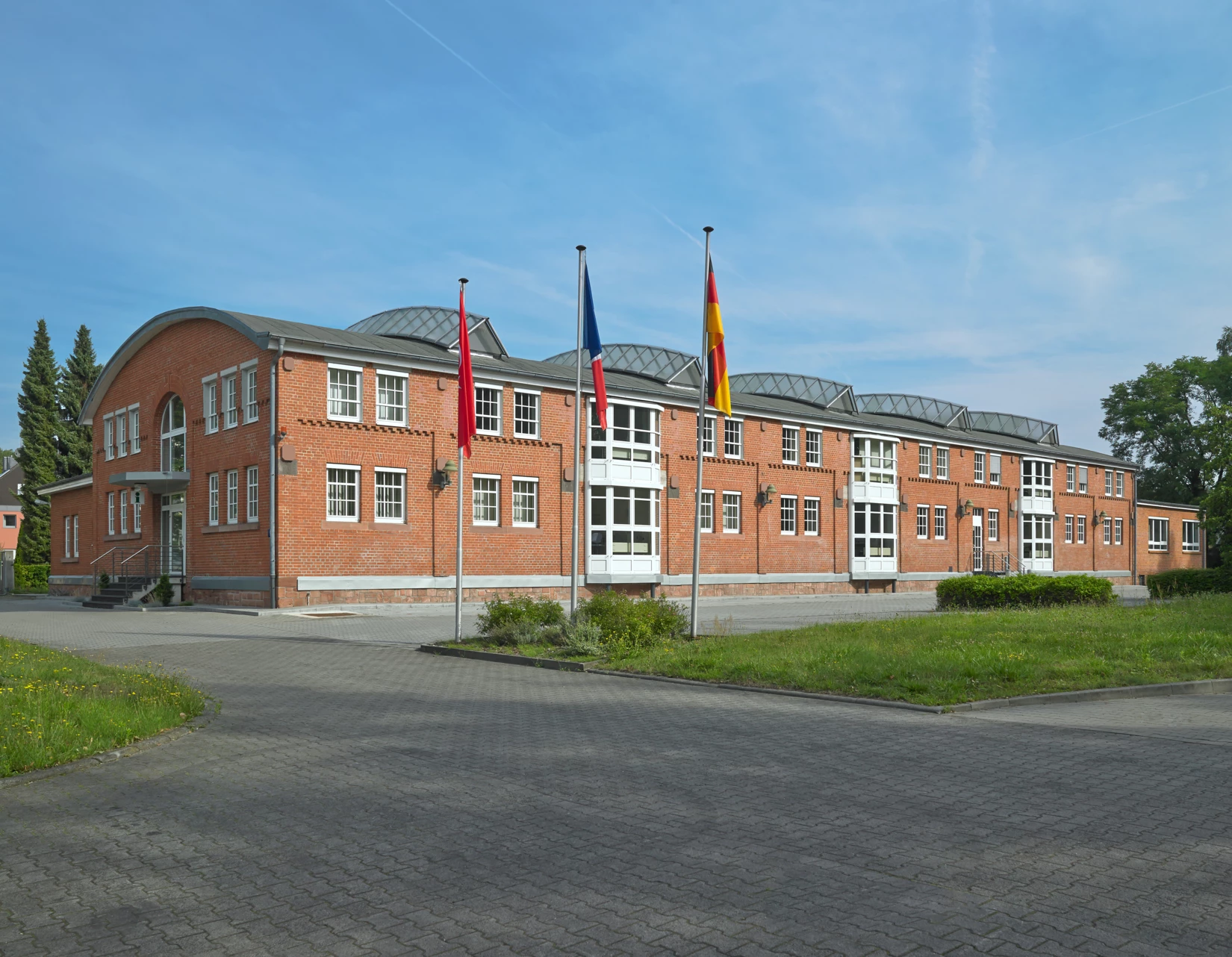 You will benefit from our experience
As worldwide leading companies in the field of dry and wet grinding as well as fine classifying and mixing, kneading and dispersing technology we know what matters to you. Our extensive machine programme offers you the right solution for your requirements.
Our facility in Hanau specializes in micronization and the classification of dry materials. It is located directly in the Wolfgang Industrial Park. A wide variety of jet mills and classifiers is available in Hanau for processing your products. In addition, we can access the entire NETZSCH Trockenmahltechnik portfolio.
Our long-term experience with a diversity of products in these fields, is available for your toll grinding needs.
| Machines | Fineness / Characteristics |
| --- | --- |
| Jet Mills | Fineness in the range of 4.0 - 80 µm (d97) |
| Steam Jet Mills | Fineness in the range of 0.7 - 80 µm (d97) |
| Fine Classifier | Fineness in the range of 3.0 - 80 µm (d97) |
| Impact Mills | Fineness in the range of 50 - 2000 µm (d97) |
| Classifier Mills | Fineness in the range of 10 - 600 µm (d97) |
| Fine Cutting Mills | Fineness in the range of 50 - 3000 µm (d97) |
| Laboratory Equipment | Malvern 3000 / Cilas 1064 / Air jet screens / SEM / Humidity measurement |
| Packaging Machines | Sacks / Big Bags / Drums / Cartons |
Product Examples
Activated carbon
Graphite
Glazes/Frits
Oxides
Hydroxides
Carbonates
Synthetic materials
Recycled products
Fertilizers, agricultural products
Cellulose
Aggregates
Contact persons in Hanau
Toll Grinding

Robert

Klapcinski

Plant Manager NLT Werk Hanau