01.04.2021
Ingo Rädisch succeeds Dimitrios Makrakis
Dimitrios Makrakis is leaving the NETZSCH Group after more than 34 years. Now his successor has been determined.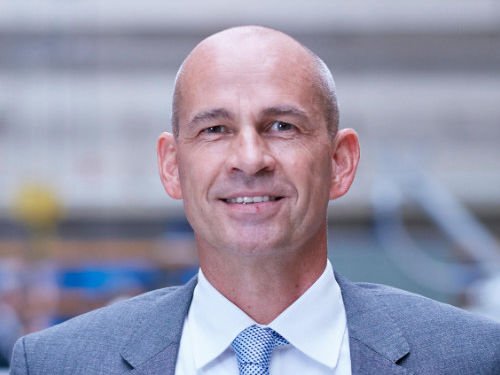 The NETZSCH Business Unit Grinding and Dispersing has a new Managing Director. 55-year-old Ingo Rädisch will take over the reins of the Business Unit on April 1, 2021, and will face new challenges. In this position, he is also Managing Director of NETZSCH-Feinmahltechnik GmbH.
He succeeds Dimitrios Makrakis, who has already decided to leave the company at the beginning of 2020. Makrakis has always successfully led the Grinding & Dispersing Business Unit with full commitment and high loyalty for 12 years, and before that he had already served the NETZSCH Group in several other functions. For this, he deserves great thanks from the company. "We regret his departure and wish Mr. Makrakis all the best for his future career, says Moritz Netzsch.
NETZSCH has found a suitable successor in Mr. Rädisch and can now welcome him to its own ranks.
Rädisch himself worked for SPX Flow Inc. in various management positions for over 20 years. The world's leading manufacturer of highly engineered flow components for compressed air and liquids, process plants and complete turnkey systems has a very similar business model to the Grinding & Dispersing Business Unit.
Customer-specific mechanical and plant engineering is therefore not new territory for the graduate engineer with a master's degree in business administration.
Since 2016, Rädisch has been a member of the management team at Coperion GmbH, which is active in the areas of compounding & extrusion, material handling and service. The company's product range includes compounding plants and bulk materials plants for the plastics, chemical, food and aluminum industries.
"We are pleased to have gained an internationally experienced manager in Mr. Rädisch, who has many years of experience in customer-specific machine and plant engineering and whose leadership style and personality fit very well into the Global Management Team of the NETZSCH Group," says Moritz Netzsch.
The medium-sized company has every confidence in the potential of the Grinding & Dispersing Business Unit and plans to work with Mr. Rädisch to optimize the organization. First measures for this have already started in the last business year.
Mr. Rädisch will also accompany the further development of the management organization, as some well-deserved retirements are due in the next few years. Furthermore, the focus will be on further expanding the market position of NETZSCH Grinding and Dispersing and on helping to develop the new strategy.
In order to be able to optimally integrate himself into the organization, Mr. Rädisch will move with his family to the Selb area.
Depending on travel restrictions in connection with the pandemic, he will also visit the international locations of the business unit in the near future. The NETZSCH Group wishes Mr. Rädisch a good start in the company and looks forward to a common future and cooperation.