18.11.2021
Spot ON - Food & Confectionery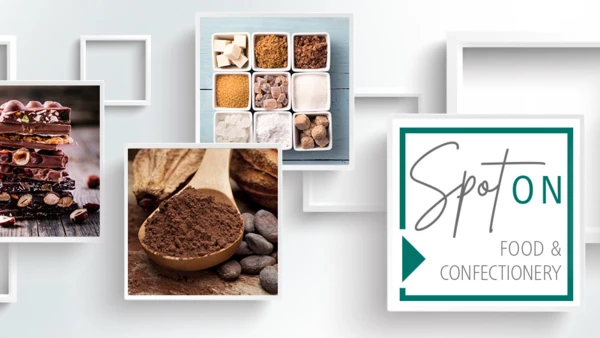 In December and January, NETZSCH Grinding & Dispersing will continue the Spot ON webinar series: The main topics in these months will be contributions from the food and confectionery sectors.
We take on your task and improve your competitiveness through maximum efficiency and reproducible, high product quality while reducing downtimes. You benefit from NETZSCH as a market and technology leader that supports you long-term and worldwide. Together with you, we will develop the right solution for your tasks in the food industry.
Our machines and systems are used in the food and confectionery industry for the production or preparation of spices, sugar, flours, cocoa, chocolate, filling compounds, compounds, nut masses, food additives, and much more.