04.09.2012
Packaging Ink Plant in Gujarat now producing high quality products, consistently!
NETZSCH Process and Plant Engineering Services along with the NETZSCH Technologies India Private Ltd. based in Chennai, have now completed the "Turn Key" plant to produce Solvent based Packaging Inks for one of the world's largest producers.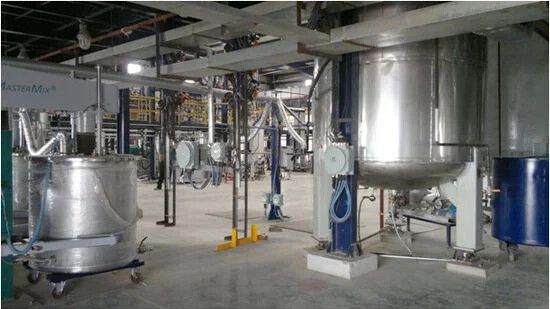 The main equipment supplied are solids handling systems, large batch mixers, mobile vessel mixers type MasterMix, high energy recirculation mills type LMZ, high performance mills type LME, all mounted in 3 separate production areas complete with all the latest safety systems for hazardous areas and all part of a fully automated recipe and batching system.