What is NETZSCH-Ceram C?
NETZSCH-Ceram C belongs to the group of non-oxide ceramics and is one of the hardest industrially used materials.
Characteristics of NETZSCH-Ceram C:
Very high hardness and wear resistance
Great thermal conductivity
Chemical resistance against most liquid media
Hardness / Wear Resistance
Because of the very high hardness of NETZSCH-Ceram C, the abrasion resistance of this material is impressive. In comparison to other grinding chamber materials, NETZSCH-Ceram C is undefeated in its lifetime.
Your benefits:
Less maintenance costs
Reduction of downtime/ high machine availability
Less product contamination
Improved cleansing due to low surface roughnessben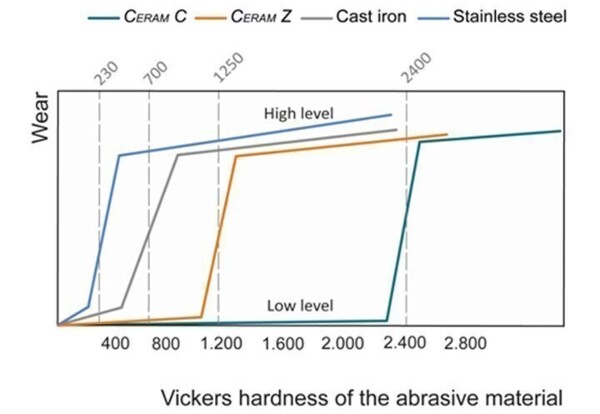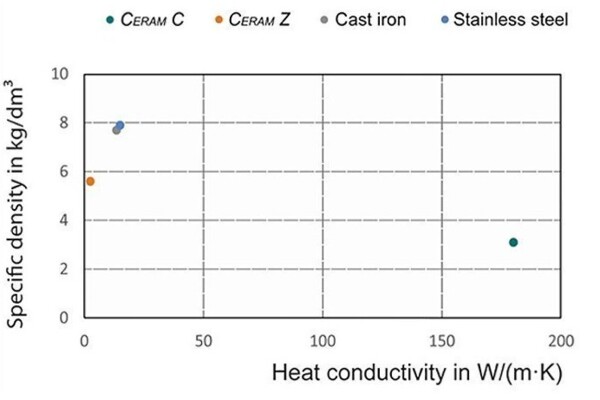 Thermal Conductivity
Because of the outstanding thermal conductivity (180 W/(m·K)) of NETZSCH-Ceram C, grinding chambers with an inner liner made from it, are as well convincing in terms of the cooling performance. No other material that could possibly be used for the inner liners of grinding chambers is nearly as efficient in cooling.
Your benefits:
Very high cooling performance: maximum of energy input into the grinding zone is possible.

Maximum in productivity
Reduction of process times

No further external cooling necessary* (e.g. cooling of batch tank, external heat exchanger, external chiller)
Chemical Resistance
NETZSCH-Ceram_C convinces with an extreme high chemical resistance to most liquid dispersion media and solvents*.
* Not applicable for highly alkaline media (> pH 10-11)
Your benefits:
High flexibility at changing recipes and products
A "universal solution" for all laboratory and production requirements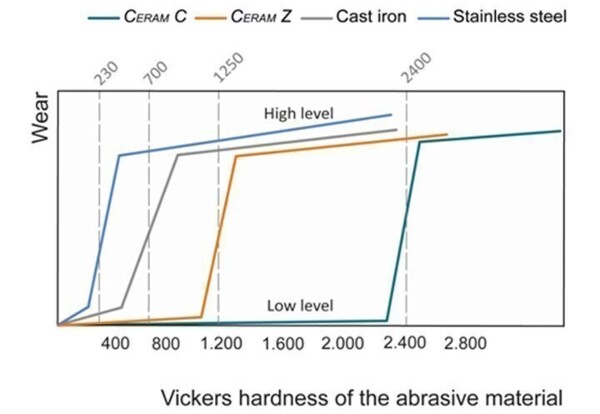 Your Contact at NETZSCH
Any specific questions? Contact us for help.