23.01.2014
New Condux® Impact Mill Series - Maximum Flexibility
The concept of the CUM Universal Mill from NETZSCH-CONDUX Mahltechnik GmbH, which has been established in the market for many years, has been reworked.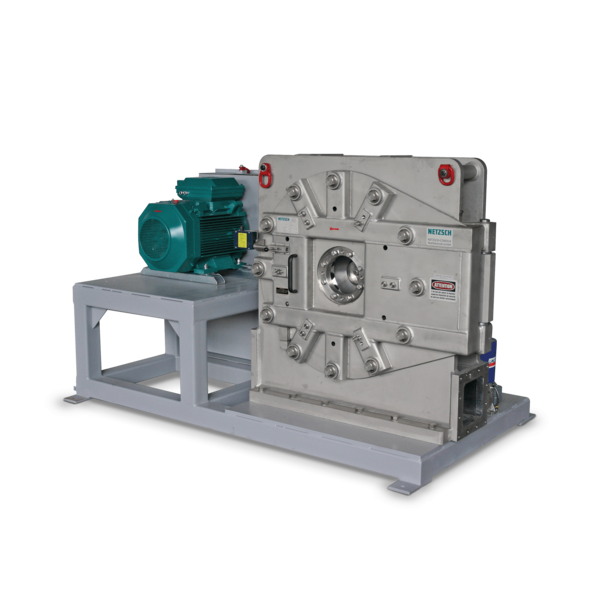 The mill has also been given the new name Condux®. Many special designs of the CUM that are already operating with great success prompted the development work. While retaining proven design features, an extremely flexible modular system has been created in the new Condux® Impact Mill series.
Compared with conventional universal rotor impact mills, the Condux® clearly offers greater flexibility for product processing, since the proven design parameters are now realized in an applicationspecific "modular system". Here, the integration of unnecessary features is eliminated from the outset and only those that the customer really needs for his application are offered. Decisive for the design are application-specific housing constructions and bearings that are adapted to the various rotors. Moreover, the new mill is faster and easier to clean compared to the conventional model and, with a narrower gradation of the smaller model sizes, a frequently expressed customer request has been answered.
All in all, the Condux® impact mill is an ideal, highly-flexible solution for the grinding of many products in the food, cellulose derivative, animal feed, chemical and plastics industries down to a particle size of less than 0.03 mm.