24.04.2013
NETZSCH Economic Dispersionizer Omega® wins Innovation Award at POWTECH 2013
For the sixth time the Innovation Award for the most innovative equipment and processes in seven categories was awarded by the expert magazines PROCESS, PharmaTec and Schüttgut during the POWTECH 2013.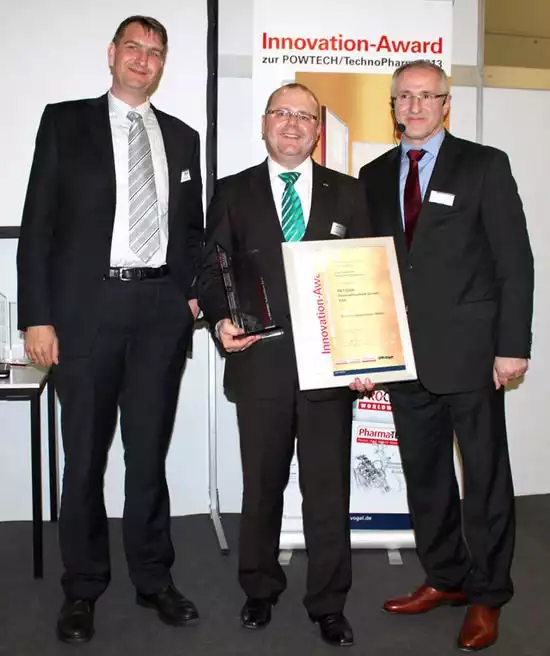 The criteria for this award judged by the jury were degree of innovation, economic viability, existing applications/pilot projects and presentation.
In the category plant engineering and processing components, NETZSCH-Feinmahltechnik won the award with the Economic Dispersionizer Omega®, a continuously operated machine with a novel NETZSCH disperser body which ensures a maximum and reproducible dispersion result by optimal utilization of the factors turbulence, cavitation and shearing forces.
The NETZSCH-Team is proud of this honor.