22.03.2011
New Packaging Ink Plant in Gujarat
NETZSCH Process and Plant Engineering Services along with the NETZSCH facility in Chennai India, have now won an order for a "Turn Key" plant to produce Solvent based Packaging Inks for one of the worlds largest producers.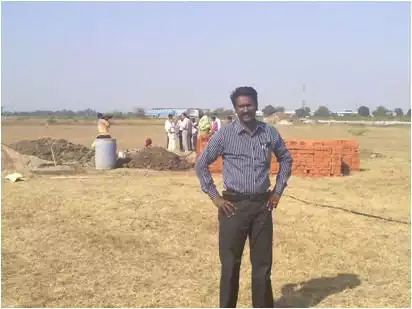 The brand new facility will be using "state of the art" recirculation milling, type system Zeta recirculation machines in combination with various types of mixing equipment complete with the NETZSCH CIP systems for ease of cleaning and reduced cleaning solvent usage.
The plant is scheduled to be up and running early 2012.
Picture: Mr Anton Benjamin, General Manager of NETZSCH Grinding & Dispersing, NETZSCH Technologies India, Chennai, witnesses "Ground Breaking" for the new Packaging Ink Plant in Gujarat.