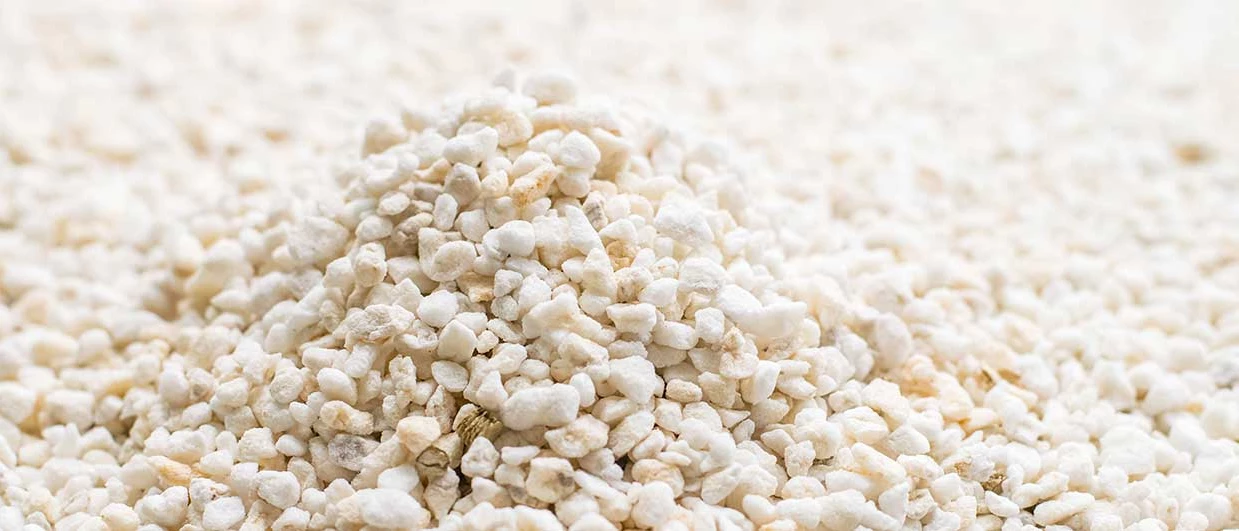 INDUSTRIAL MINERALS
Perlite
Perlite is an amorphous volcanic glass that has a relatively high water content, typically formed by the hydration of obsidian. It occurs naturally and has the unusual property of greatly expanding when heated sufficiently. It is an industrial mineral and a commercial product useful for its low density after processing.
Perlite has several applications:
Construction: In addition to providing thermal insulation, perlite enhances fire ratings, reduces noise transmission and it is rot, vermin and termite resistant.
Horticultural: Perlite is used throughout the world as a component of soil-less growing mixes where it provides aeration and optimum moisture retention for superior plant growth.
Filtration: Lightweight expanded perlite bubble structures are milled and classified using strictly defined processes to produce perlite filter aids with specific flow characteristics. The various grades utilize the jagged interlocking structures to create billions of microscopic channels between the filter aid particles to produce optimum flow rates and clarification abilities for a wide variety of applications.
Insulation: Main uses of expanded perlite as insulation material are cryogenic insulation and high temperature insulation applications.