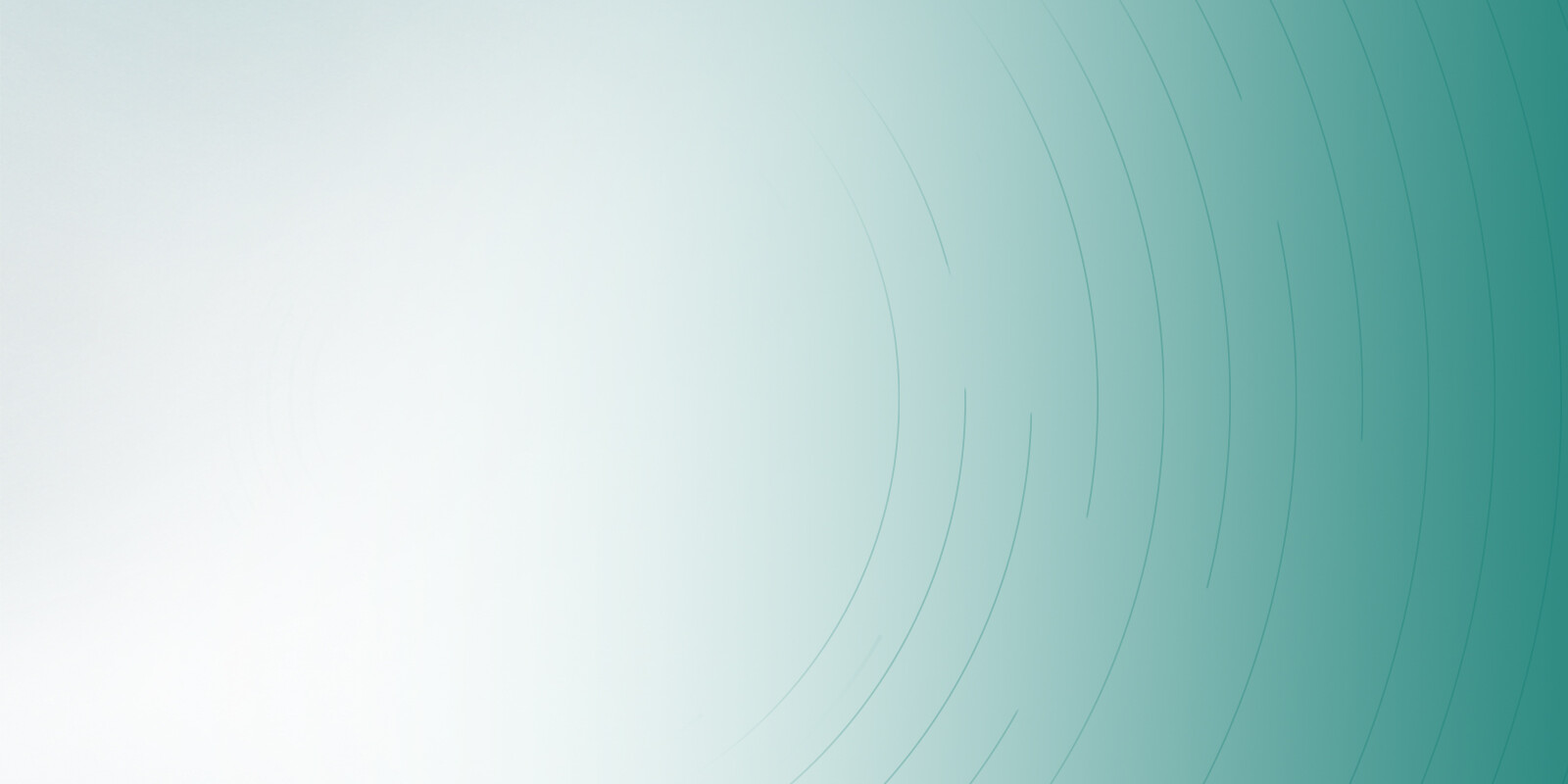 About us
NETZSCH Trockenmahltechnik GmbH, Hanau / Germany
NETZSCH Trockenmahltechnik GmbH (formerly NETZSCH-CONDUX Mahltechnik GmbH) is a global leader in the field of dry product processing and belongs to the NETZSCH Group´s business unit Grinding & Dispersing. Many years of experience, daily contact with customers and consistent research work, resulting in more than 100 patents, guarantee our technical competence and demonstrate clearly our quality awareness. Integration in the NETZSCH-group guarantees our global sales- and service network and its close proximity to our customers worldwide.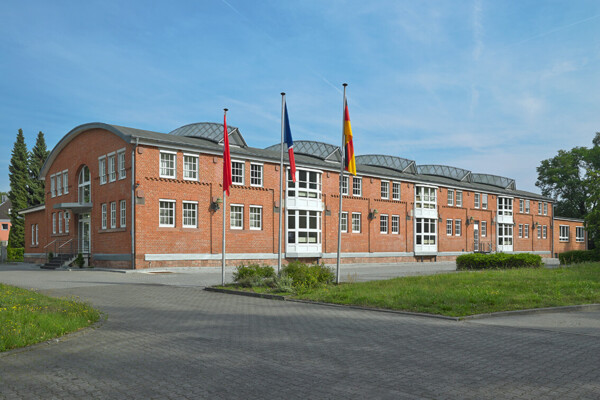 Locations
As well as the administration-, development-, processing technology- and sales departments there is also one of the most modern application laboratories with regard to grinding- and classifying technology at NETZSCH Trockenmahltechnik GmbH´s headquarters in Hanau am Main, Germany. In 2015 the test lab in Hanau was extended to include a FoodLab for tests under conditions compliant with the food industry.
At the NETZSCH production facility in Stockach, near Konstanz situated on Lake Constance, filters and cyclones are manufactured. These are either supplied with the plant from Hanau or can be delivered directly to the final customer.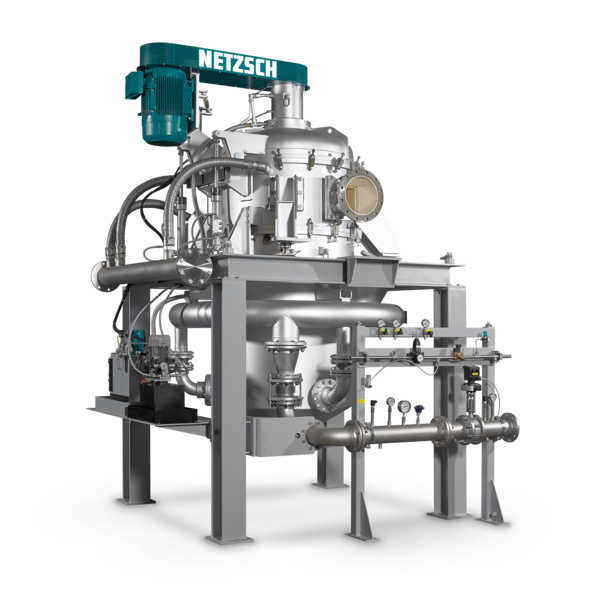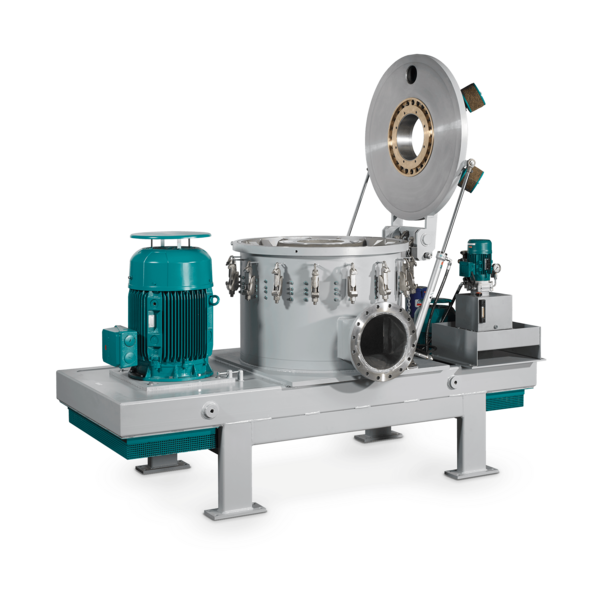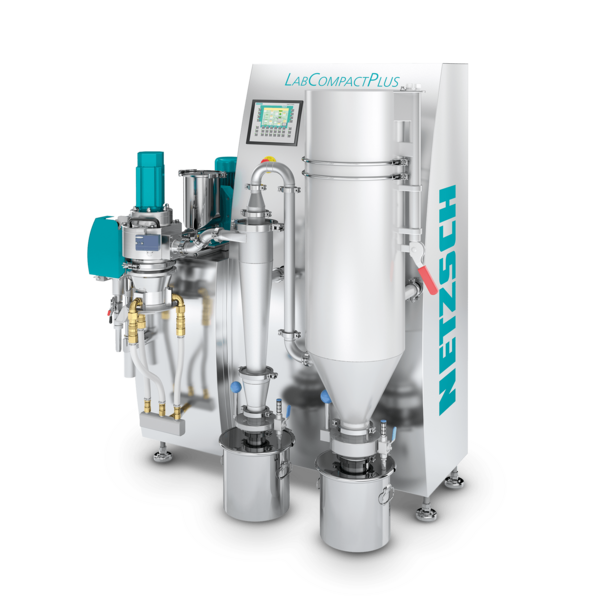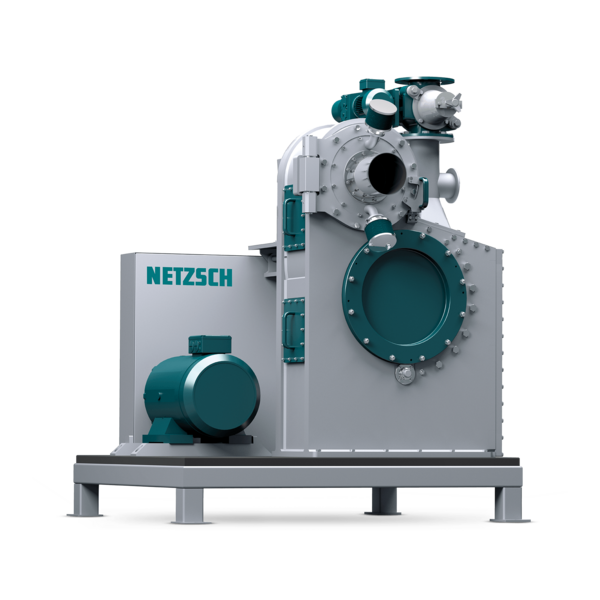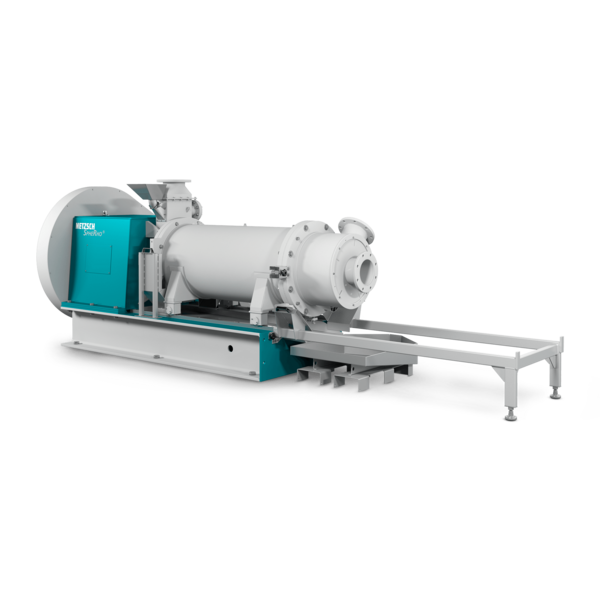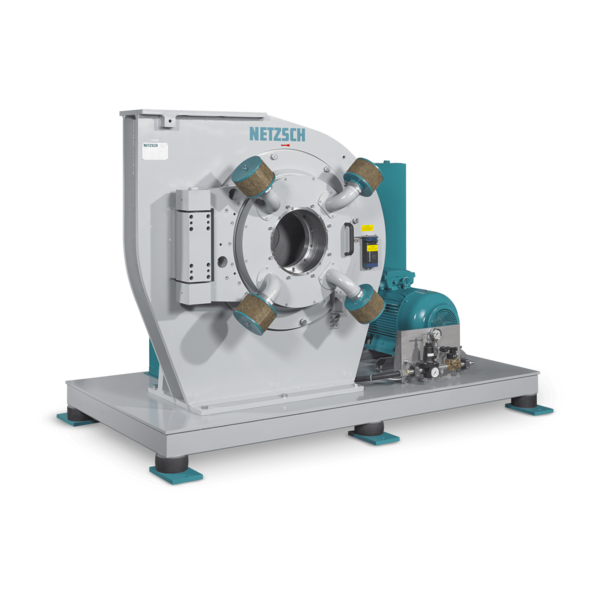 Product Program
As a company specializing in ultra-fine grinding and classifying, NETZSCH Trockenmahltechnik GmbH offers extensive experience and a very varied machine program ranging from laboratory and production machines to complete manufacturing lines. NETZSCH´s fine-impact mills, classifying- and jet mills as well as fine-cutting mills and high-efficiency finest classifiers are mainly used in the application areas chemistry, inorganic substances/minerals, ceramic materials and also in the field of Life Science for pharmaceutical- and food-applications.
The Condux® fine-impact mill distinguishes itself through a modular design concept. True to this concept, NETZSCH eliminated the integration of unused features from the outset which enables us to offer truly customized solutions and reach a new level of cost efficiency. Additionally, a wish frequently voiced by customers in the past was fulfilled by extending the range of machinery sizes to include smaller scale classes.
Another recurring highlight in the NETZSCH Trockenmahltechnik GmbH portfolio is the s-Jet® jet mill system which was referred to as "a quantum leap in finest grinding" in 2009 for its dry grinding by means of superheated steam. It was the very first and only real dry grinding system on the market to achieve grinding results in the submicron- and nano-scale range.
Furthermore, the product range includes various types of innovative dry mills of the renowned CGS, ConJet® and CSM series, the SecoMy® fine cutting mills as well as the high-efficiency classifier types CFS and InlineStar. All systems are available in a wide range of sizes.
The separation of the product being ground from the grinding gas is carried out in a cyclone or dust filter installed downstream of the mill and/or classifier or by a combination of both. The core competency of our facility in Stockach is the manufacture of jet nozzle hose filters which are designed according to the customer´s wishes and individually adjusted.
Application Laboratories
The applications labs in Hanau which have been upgraded according to the latest technical aspects and are available for customer tests are part of the comprehensive service offer of the business unit Grinding & Dispersing.
As well as the administration-, development-, processing technology- and sales departments there is also one of the most modern application laboratories with regard to grinding- and classifying technology at NETZSCH Trockenmahltechnik GmbH´s headquarters in Hanau am Main, Germany. In this test lab for dry processing and classifying NETZSCH tests products to be ground and/or processed to obtain the optimum grinding result. These tests can be carried out on a laboratory as well as on a pilot plant scale.
Tests under conditions compliant with the food industry are carried out in the NETZSCH FoodLab. There are two test rooms in this laboratory. Each can be seen from a meeting room through a large connecting window and both are separated from the visitor- and staff areas via a hygiene sluice.
In the larger test room, a PilotPlant for dry-grinding equipped with an Impact Mill of type Condux® (with interchangeable Classifier Mill CSM module) is installed. As well as the pilot plant, an Impact Mill of type Condux® for grinding sugar in a compact execution is also installed in this room.
In the smaller test room, a laboratory plant with NETZSCH Fluidized Bed Jet Mill type CGS (with interchangeable High Density Bed Jet Mill ConJet® or standard classifier CFS modules) is installed for basic feasibility analyses for finest applications.
Customers are strongly encouraged to be present at the tests. In this way we can work directly with the customer to guarantee that tests are carried out exactly according to their requirements and specifications. After completion of the tests the customer is provided with a comprehensive test report showing the results and the final product is returned according to the customer´s instructions.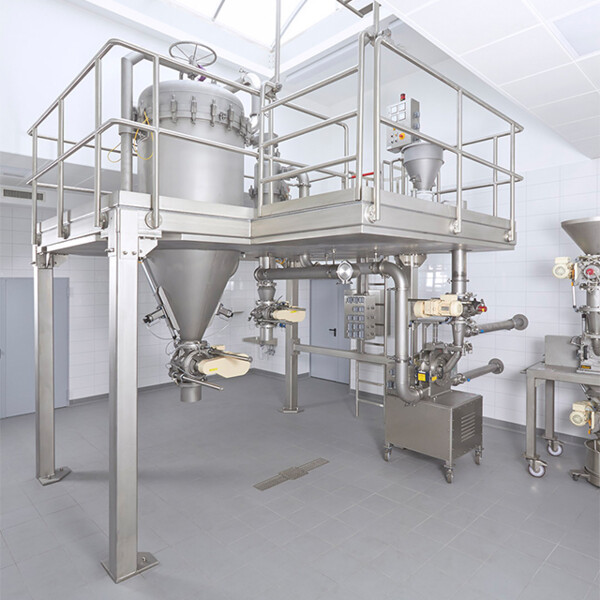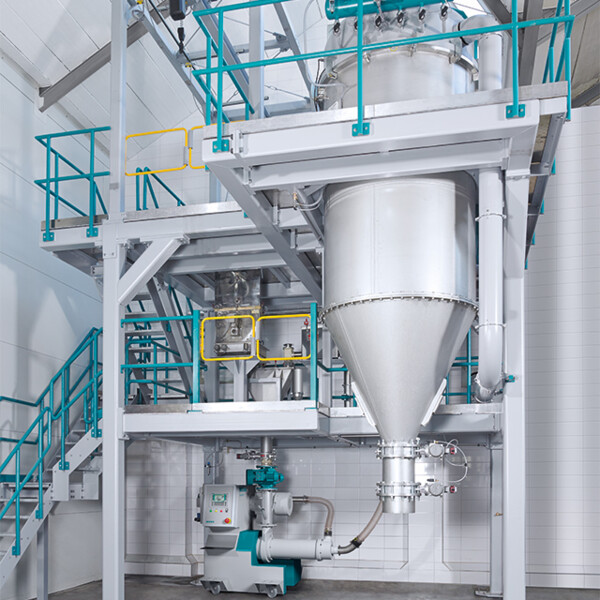 AfterSales Support
AFTERSALES Support is an essential part of our offering from NETZSCH Trockenmahltechnik as all business depends upon the reliability, high performance and longevity of process plant and equipment. Our factory trained, qualified engineers supply genuine NETZSCH spare parts as part of the support to AFTERSALES services ensuring the high quality of the NETZSCH customer service experience onwards from the delivery of your machine.
Our support programme consists of
Service and Planned Maintenance contracts
Repairs
Commissioning
Process Optimisation
Training & Educational Seminars
Supply of original parts from Stock
Our range of training and educational seminars cover subjects such as process optimisation, energy efficiency and application based courses, including both theoretical and practical elements. Bespoke seminars can be arranged to support your in-house specific needs.
Specialist conference days are also available to attend that are held in conjunction with industry leading organisations and university experts to discuss developments, trends and future practices for selected applications.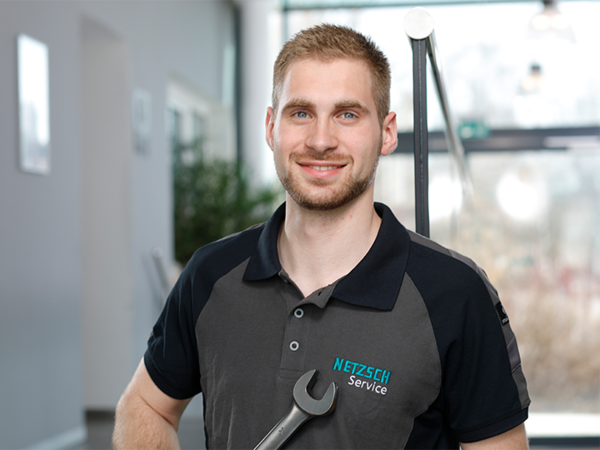 Contact us
NETZSCH Trockenmahltechnik GmbH
Rodenbacher Chaussee 1
D-63457 Hanau/Germany
Phone: +49 6181 506-01
Fax: +49 6181 571 270
E-Mail: info.ntt@netzsch.com
WWW: http://www.netzsch-grinding.com
Register Court: Amtsgericht Hof/Saale
Register Number: HRB 2328
VAT ID Number pursuant to § 27a of VAT Act: DE 811919637
Managing Directors: Gerhard Kolb, Hermann Sickel, Günter Niedenthal