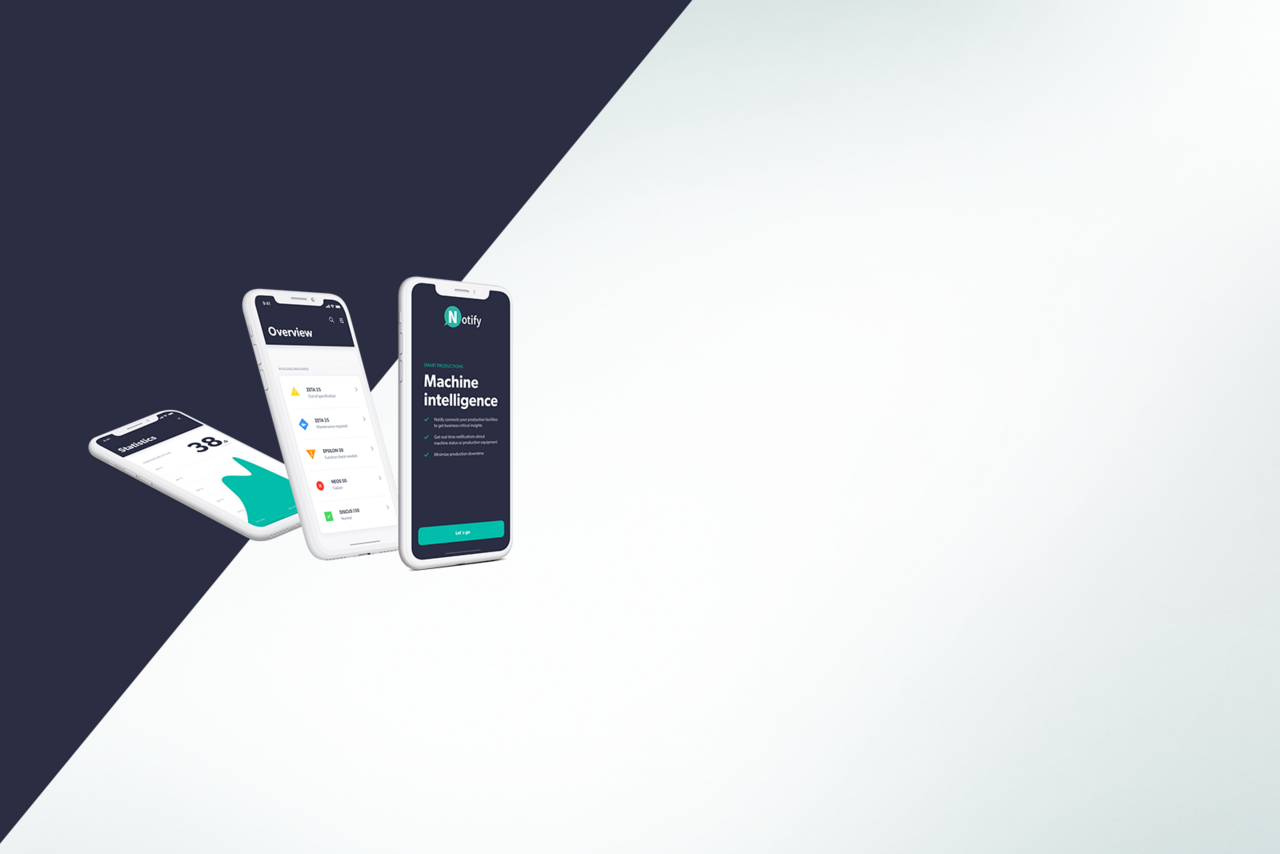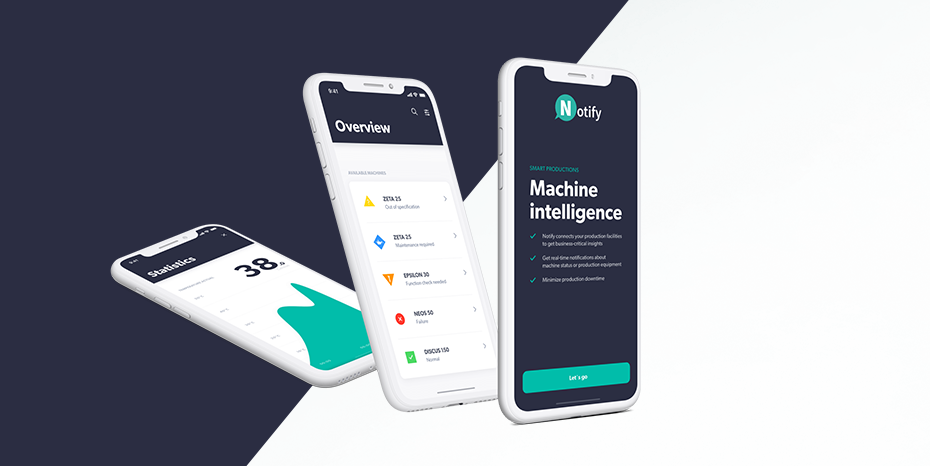 control systems
NETZSCH Notify
Machine Monitoring in Real Time
Notify is a software solution with which "real time monitoring" of machine and process parameters, i.e. a display in real time on a computer, mobile phone or tablet, is possible
Notify is independent of the operating system of the end device.
The only prerequisite is an internet connection and a corresponding connection to the machine via a gateway, which is included with NETZSCH machines equipped with the latest Iris control system.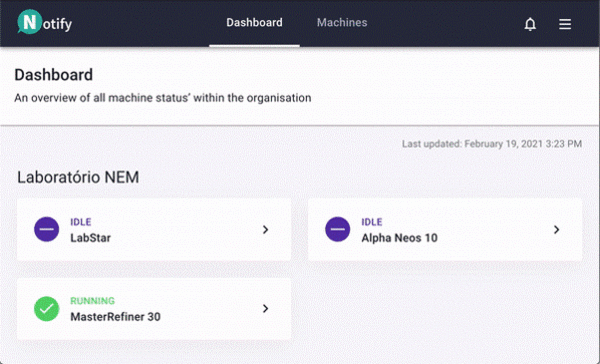 Who needs Notify?
With Notify, the operator or plant manager can get an overview of the operating status of the machine from anywhere at any time. With the appropriate authorization, threshold values or limit values can be set that define a critical operating state.
Notify then sends "notifications" to defined recipients so that the machine operator can intervene in the process before it shuts down.
Focus on Your Advantages:
Fewer operators
Fewer operators required per mill
Less downtime
Less downtime due to faster response times for maintenance work
Productivity
Improvement in production output through prevention of downtime
Transparency
More transparency of machine activity for management
What our customers say
"Thanks to Notify, I get an up-to-date overview of all relevant process parameters at all times."
Harald Kunz
Laboratory Manager
"The alarm function of the app has allowed me to significantly reduce the downtime of my machine."
Charlotte Biedermann,
Manager Process Engineering
"The modern and clear design of the Notify app offers me intuitive operation."
Gerhard Denk,
Production Manager
Your Contact at NETZSCH
Any specific questions? Contact us for help.