21.09.2015
NETZSCH Dissolvers with the Promise of Quality "Made in Germany"
Under the motto "from the region – for the region," since the beginning of 2015, NETZSCH has been manufacturing its dissolvers, also known as MasterMix®, in four locations worldwide.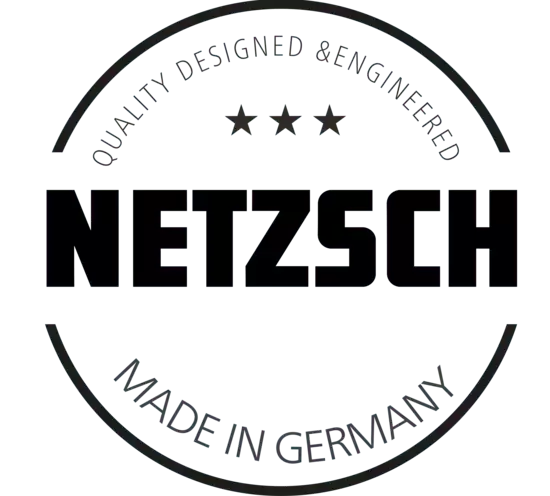 Production at all locations is carried out with the same high standards and the same promise of quality "Made in Germany." All of the machines for Europe are produced at the facility in Selb (Germany).
"Made in Germany" is a promise of quality to our customers.
The decision to manufacture the dissolvers in the future there where the customer is located was made because the international markets are becoming increasingly demanding. On the one hand, customers expect the same high quality standard and, on the other hand, they demand short delivery times and transport routes. Not to mention the adaptation to regional requirements. Now, with production operations in four locations the company can satisfy both sides.
As Dimitrios Makrakis, Managing Director of NETZSCH-Feinmahltechnik GmbH and Head of the NETZSCH Business Unit "Grinding & Dispersing" explained: "No matter where a dissolver is manufactured, our "Made in Germany" quality standard applies. We're actually only allowed to use this seal of quality for dissolvers that are manufactured in Selb and delivered to European customers. However, the responsibility for all dissolvers lies here in Germany. As a technology-oriented, owner-managed German company, we deal with development, design and quality assurance and, in the end those are the decisive factors that affect the product with respect to user suitability, reliability and longevity."
Now all machines for Europe are produced at the facility in Selb (Germany). The customers in Asia, Africa and Australia are supplied with identical dissolvers from the production facility in Shanghai (China). The machines for North and South America are manufactured at the facility in Pomerode (Brazil), and the mixing and dispersing equipment for all CIS nations in Tula (Russia).
For NETZSCH, "Made in Germany" is a promise of quality more than it is an indication of origin. And that's how 87% of our customers and business partners see it as well. A recent survey at the ACHEMA in Frankfurt revealed that they associate NETZSCH primarily with enduring quality, safety and high technical standards.