19.04.2023
NETZSCH organizes FUTURE DAYS Symposium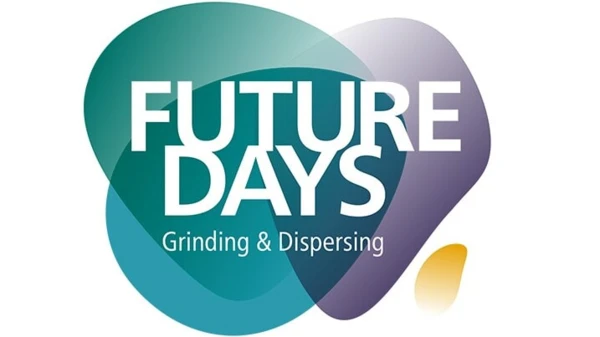 23-25 April 2024 Congress Park Hanau near Frankfurt/Main
In 2017, NETZSCH organized the Dispersion Days symposium for the first time with its partners Malvern Panalytical, the iPAT in Braunschweig and the company Evonik. The event, which drew a large international audience, - as well as the second run in 2019 – was held on the premises of NETZSCH in Selb.
Dispersion Days is now becoming FUTURE DAYS
Why the name change? Many participants expressed the wish that the symposium not be limited to topics like pigmented paints, coatings and inks. Rather, the desire was to open it up to future-oriented diversity on topics from the world of formulation and process development, the analysis of product, material and quality parameters or developments in the field of mixing, comminution or dispersing technology for numerous sales markets.
In the relaunch, the Future Days, we would therefore like to discuss energy storage systems and energy generation, digital solutions for process optimization, trends from the food and pharmaceutical industries, innovation eco-systems or even megatrends, taking into account raw material and energy shortages. In addition, we will also be keeping with our previous focus on paints, coatings and inks.

New Location: Congress Park, Hanau near Frankfurt/Main
We are very excited to plan a completely reimagined event, which will take place as FUTURE DAYS for the first time from 23-25 April 2024 in Hanau near Frankfurt am Main at the Congress Park (CPH). The CPH has many advantages: Centrally located in Germany, in the middle of Hesse and ideally connected to the A 3, A 45 and A 66 freeways and only a short distance from the international airport in Frankfurt Rhein-Main.
Along with the symposium, we will be making a limited number of exhibition spaces available. You are welcome to submit presentations, which we will compile into an interesting presentation program. In a relaxed atmosphere, we will have plenty of room for exciting discussions, professional development and for making new contacts or deepening existing ones.