Webinar Series
Chemicals & Minerals
Join our FREE webinars!
We cordially invite professionals who wish to stay informed on the latest advancements in chemical engineering and mineral processing to attend our webinars. Don't miss this exceptional opportunity to broaden your knowledge and enhance your skills. We encourage you to participate in our upcoming webinars and learn from the foremost industry experts!
Cutting mills for dry processing of cellulose
Feed material, product fineness, and throughput rate all play a crucial role in determining the appropriate cutting mill for cellulose processing. This Webinar will be providing valuable insights on the various cutting mill solutions from NETZSCH and their use in different scenarios.
This webinar is a great opportunity for anyone involved in cellulose processing to learn about the latest advancements in cutting mill technology and gain valuable insights into how to optimize their processes.
Cutting mills for dry processing of cellulose

Cutting mills for dry processing of cellulose
Large Batch Mixing Options for Dispersing Solids into Liquids
In this webinar NETZSCH Grinding and Dispersing will explore the various options for creating dispersions in large batch sizes.
With various options available today for solving how to produce large batches of product, the seminar looks at the different technologies, their strengths and weaknesses in order to help process owners decide the best solution for their production.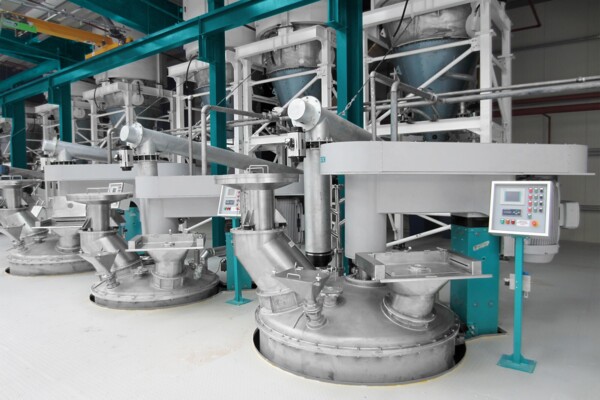 Processing of liquid inks – pin type mill vs disc type mill
When grinding and dispersing liquid inks there are various mill types, pre-mixers and inline mixers available that can be used to design a production process. However there is no sole one-of-a-kind standard process. In fact a production line needs to be adopted to each customer situation like quality requirements, batch size, level of knowledge of the operators, available space, etc.

The presentation will give a short overview of different equipment for grinding and dispersion of inks and will provide some guidelines on which equipment may be used depending on customers situation.