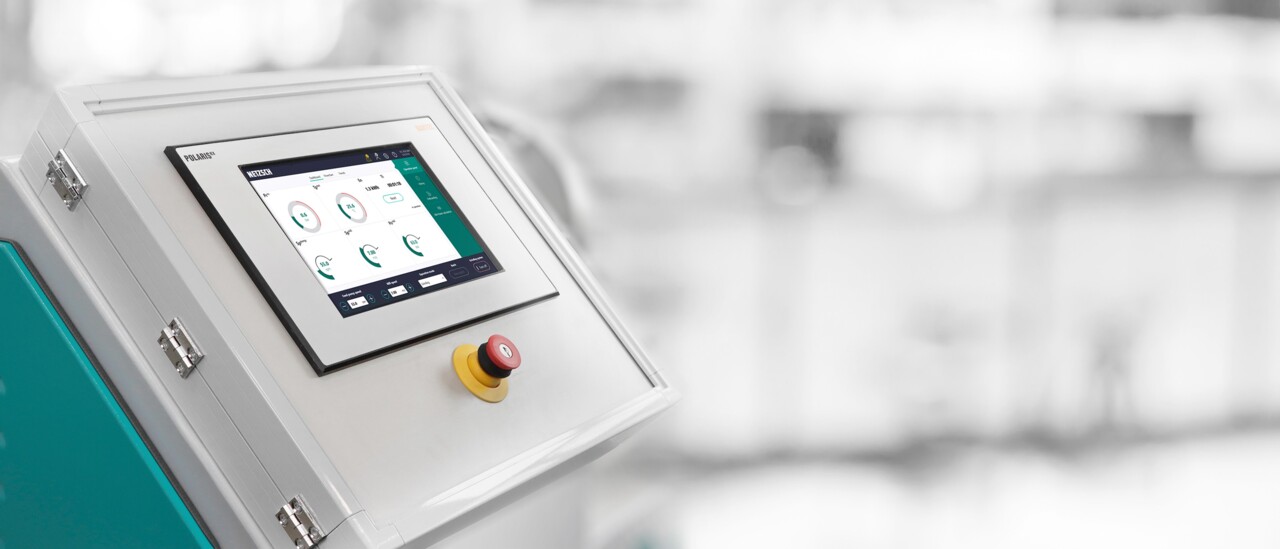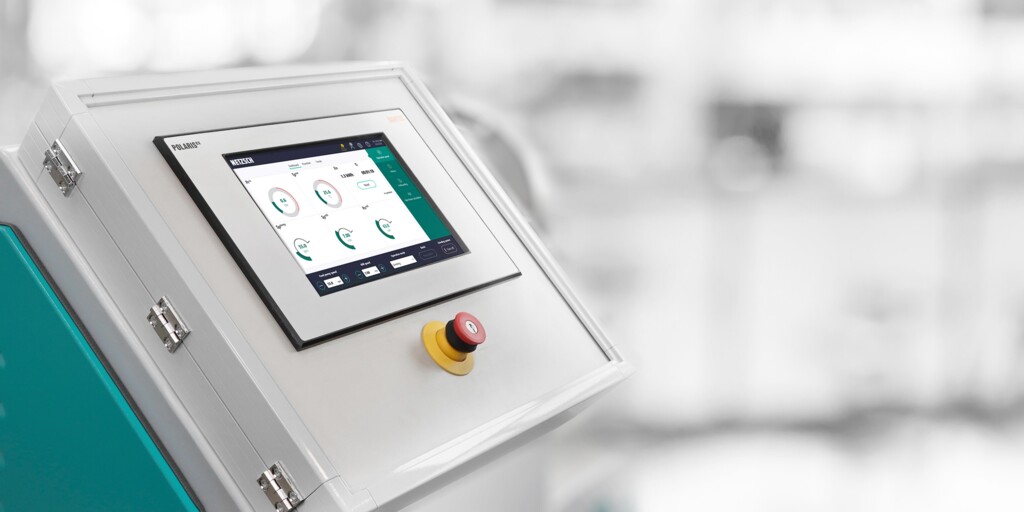 Wet Grinding
NETZSCH Iris
Modern and intuitive control concept with multitouch display

Based on a 12" color graphic display with multi-touch function, NETZSCH Iris facilitates monitoring and control of the process sequence.
In addition to intuitive adjustment of the machine operating parameters, other functions such as batch logging and formulation management, energy consumption estimation, machine availability display, preventive and operational maintenance control as well as historical data combined with real production time and trend graphics are available.
An integrated error management system provides instructions and help for problem solving.
Focus on Your Advantages
Easy and intuitive
Comprehensive data acquisition, analysis and provision via windows-based PC terminal
High Connectivity of the process system (data connection)
Operation via PC terminal with 12" multi-touch display*
Operation description on the terminal
Expanded user rights management
Secure and future-oriented industrial software solution
Multi-language function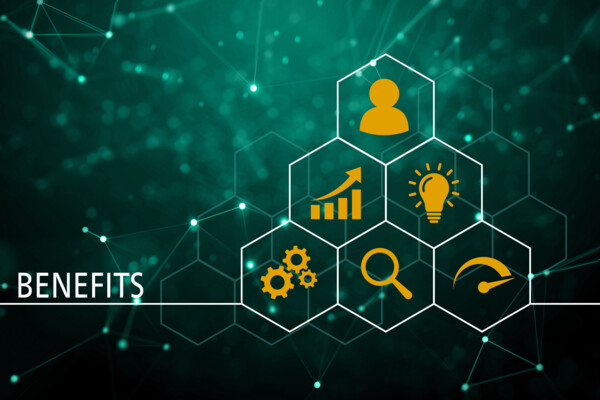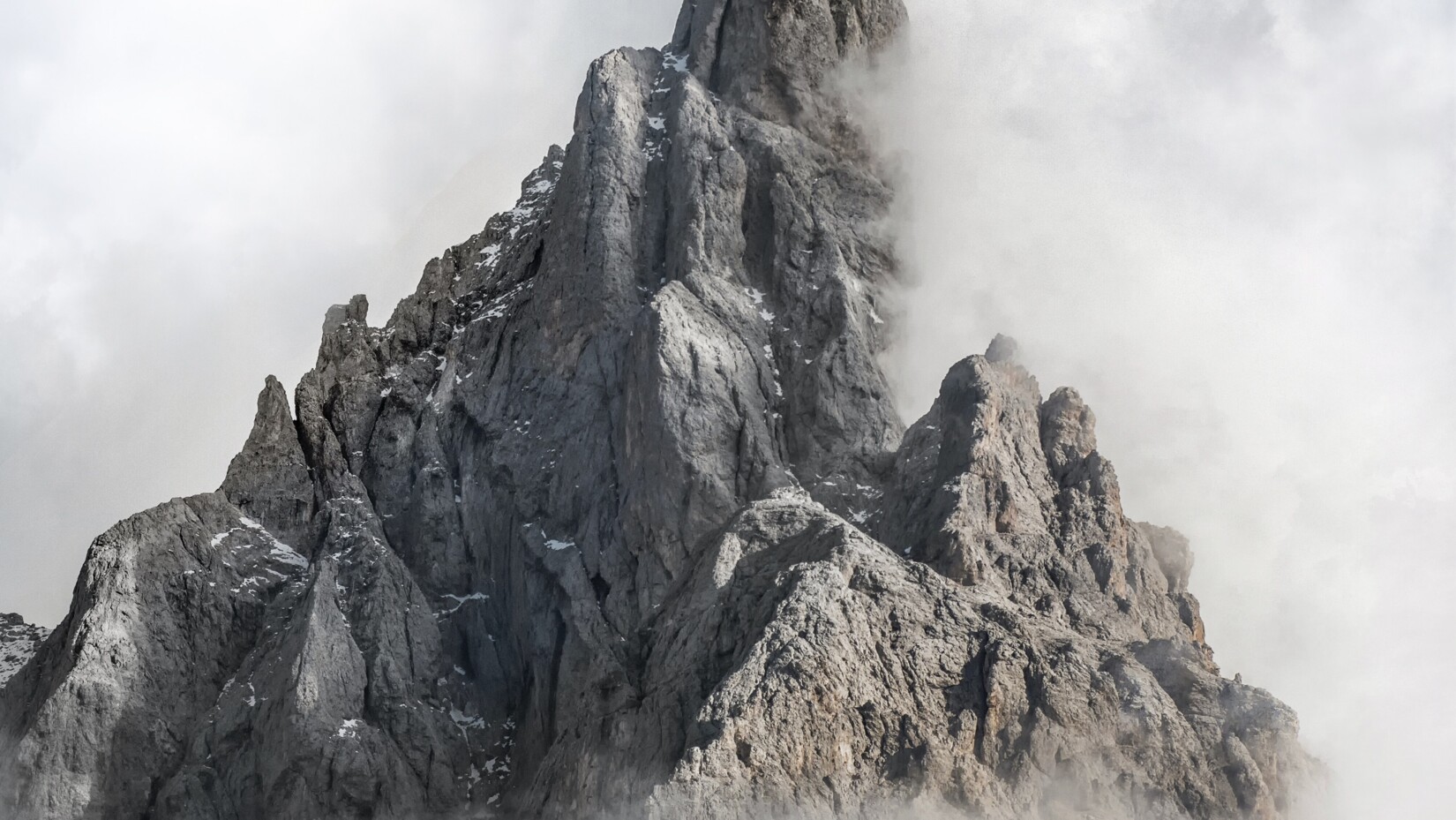 Controls
Mill ON / OFF
Stepless speed adjustment of the agitator shaft via a frequency converter
Select FLUSH / RUN
Emergency stop
Input of calculation parameters:

batch size
(desired number of circuits)
No-load characteristic

Optional selector switch for remote operation (via HMI)
Pump ON / OFF
Stepless speed adjustment of the pump via a frequency converter (for electromechanically driven pumps)
Display
Indicator for speed [min-1] and agitator shaft peripheral speed [m/s]
Display of kW (no-load), kW (net) and kW (total), kWh counter for recording the energy input
Sealing fluid temperature indicator
Pump speed indicator
Display of product temperature via a temperature sensor
Display of product pressure via a pressure sensor
Display of product pressure via a mananometer
Product throughput indicator (flow meter required)
Monitoring
Monitoring of process values with shut-off / alert function
MAX product pressure
MAX product temperature
Process end
MIN sealing fluid pressure
MAX sealing fluid temperature X
MIN sealing fluid level
"Refill" sealing fluid
"Improve the user experience, creating a global visual identity,
with viable cost, connected, becoming a market reference."
Operation Panel
Control and Setting your Process Parameter on three different operation panels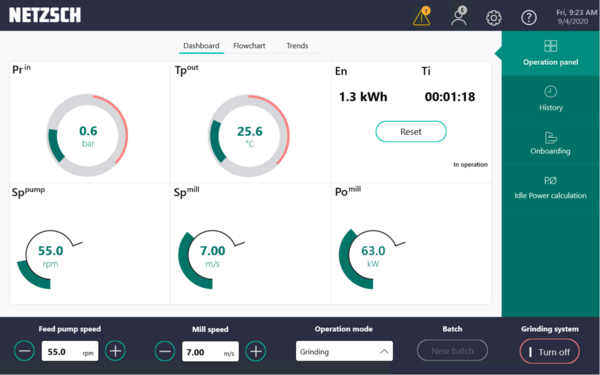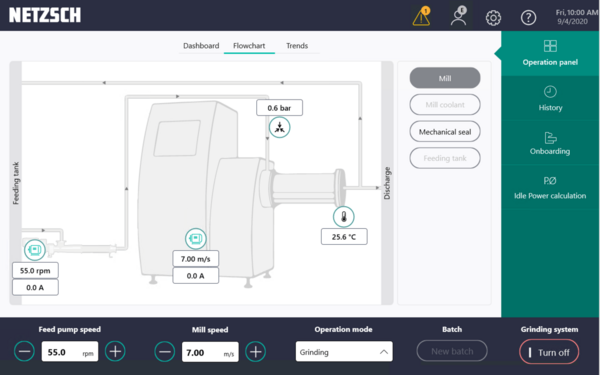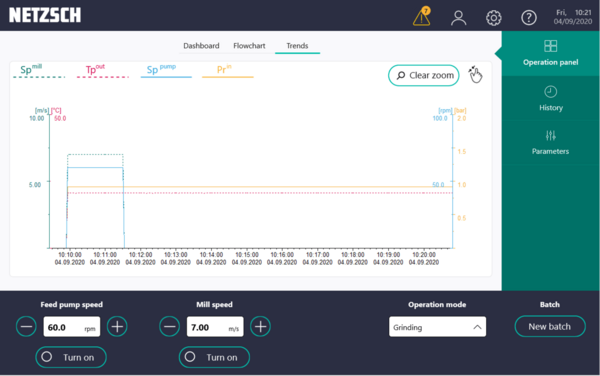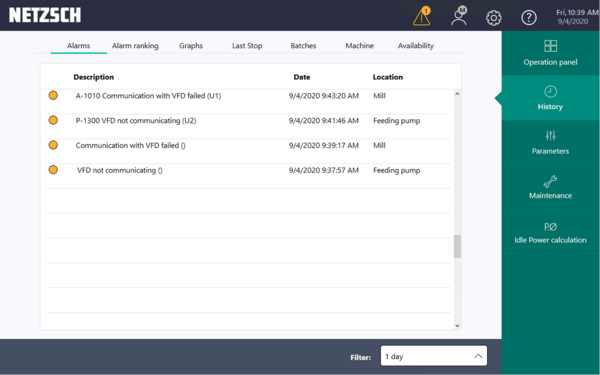 Improve your Process
History function
Log list of all past alarms and warnings
Ranking of alarms within a defined period of time
Display of the historical process parameters as a process line diagram
Presentation of the process values on a dashboard, when the machine comes to a stopp due to an error
Chronological list of the last 30 batches and detailed display of the production parameters
Availability display for machine utilization including maintenance times
Maintance function
Display of preset or customer-specific maintenance intervals, which regularly informs the user about relevant and important maintenance dates
Detailed display of the maintenance message for the affected machine components as well as progress bars since the last maintenance
PLC status indicator for firmware, communication status, etc.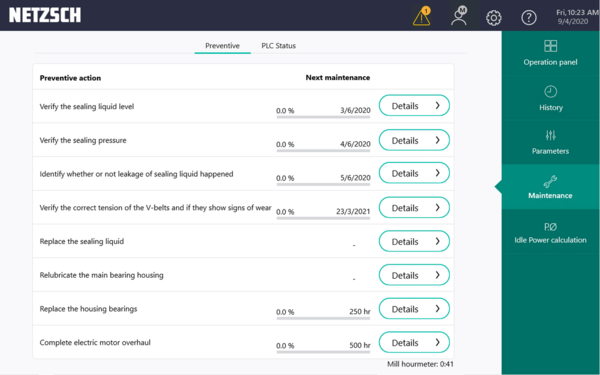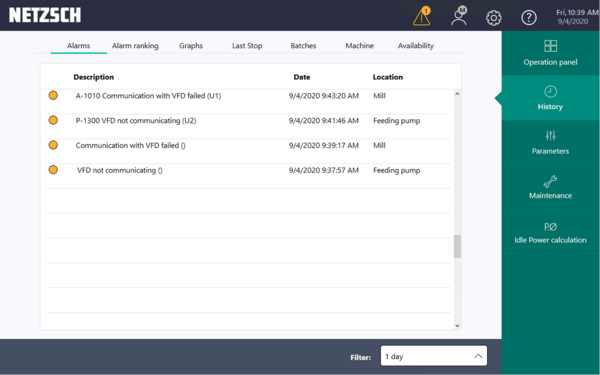 Formulation Management
Formulation management for the input of up to 99 formulations, each with individual machine parameters depending on the product-dependent production process:
Input of preset values (mill/pump speed, pressure and temperature limits, capacity limits)
The machine is automatically ramped up to these process values at startup
Your Contact at NETZSCH
Any specific questions? Contact us for help.