04.02.2013
Unique Nano Product is the latest plant completed by NETZSCH Process & Plant Engineering!
NETZSCH Process and Plant Engineering Services along with the New NETZSCH Nordic Office based in Denmark, have now completed a "Turn Key" plant to produce a unique Nano Coating for the Civil Engineering Industry.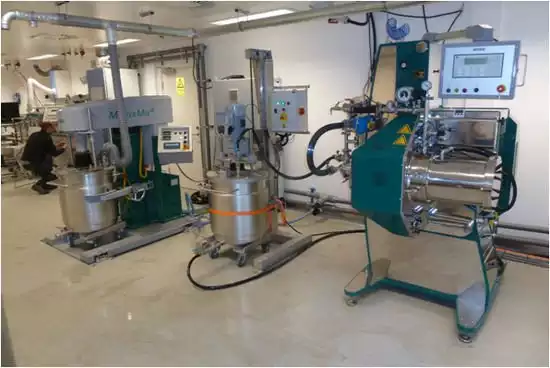 The main equipment supplied is a Big Bag discharge system, High Shear Batch Mixer type MasterMix®, a Mobile Vessel Mixer type FM, a bead mill type Nanomill Zeta®RS which utilises 0.05 mm beads, a Filling Machine, all mounted in one production facility complete with all the latest safety systems, controls and all the necessary utilities needed for the plant.